Battistelli releases fan directed music video
Fresh off her Artist of the Year honors at the 42nd Annual GMA Dove Awards in late April, Word recording artist Francesca Battistelli thanked her fans by giving them the chance to help direct her new music video for "This Is The Stuff." The video features footage shot by audience members who attended the Winter Jam Tour.
"I have the best fans and feel so blessed," Battistelli said in a press statement. "It was so fun to have them be my directors and stand right up on the stage with me every night of Winter Jam."
Watch "This Is The Stuff" below: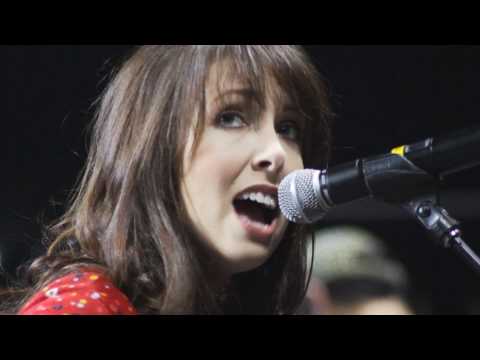 Battistelli's album Hundred More Years has been a huge success at radio, retail and online. In addition to her Artist of the Year award, she also won Female Vocalist of the Year and Pop/Contemporary Recorded Song of the Year for "Beautiful Beautiful."
Click here more info on Battistelli's music and concert schedule.
The City Harmonic mobilizes praying people nationwide
Since The City Harmonic's hit song "Manifesto" served as an anthem for National Day of Prayer early last month, the Canadian band has continued to see a ground swell of support from the church body at large. According to lead singer Elias Dummer, the song was intended to create a spirit of unity within the body of Christ and infuse a fresh desire among believers to share the Gospel.
"We went into the studio with copies of several ancient Christian creeds printed off," Dummer said in a press statement. "Before long we had them spread all over the control room and were frantically writing things down and massaging the words, trying to find a way to capture the heart and the ideas in just a few words. We really wanted to keep it simple and universal. People sometimes make 'the gospel' about a hundred different little things. This is what a 'manifesto' usually does. But the gospel is remarkably simple. We could spend our whole lives debating 'rightness' – and reach the end having loved no one. So it just made sense to center on the simplicity of the Apostle's Creed and the Lord's Prayer."
Along with significant national radio play, "Manifesto" has been hear in some unusual places such as prior to a recent San Diego Padres game. Colorado Rockies outfielder Seth Smith has also been using the song as walk up music for his at bats.
You can watch the video for "Manifesto" below and check out more of the band's music by clicking here.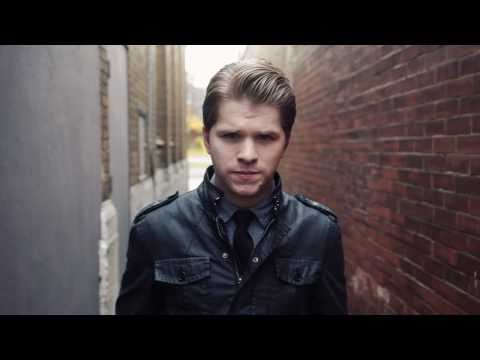 TobyMac raises funds on the run
It's been a pretty good year so far for TobyMac. He took home his 16th GMA Dove Award back in April and was recently named BMI "Songwriter of the Year," among other notable accomplishments.
But he's likely prouder of Team TobyMac's efforts to raise over $100,000 to help support New Hope Academy in Franklin, Tenn., by participating in the Country Music half marathon last month. The team was made up of 70 individuals who garnered sponsorship donations that they then earned by running the half marathon.
Running isn't the only athletic activity TobyMac dabbles in throughout the year. He routinely organizes pickup basketball games while on tour and also plays in various golf events including the AT&T Pebble Beach Pro-Am back in February with PGA golfer Kevin Streelman.
Keep up with all the latest TobyMac news by clicking here.
Upcoming album releases (June 14):
Owl City – All Things Bright And Beautiful (Universal/EMI)
Jackie Evancho – Dream With Me (Integrity Music/Provident)
Chicago Mass Choir – XV DVD (New Haven Records/Provident)
Various artists – iWorship Flexx: O The Blood DVD (iWorship)
Recent album releases (June 7):
Blindside – With Shivering Hearts We Wait (INO)
Tricia Brock – The Road (Inpop)
Deas Vail/Farewell Flight – Split EP (Mono Vs. Stereo)
Jake Hamilton – Freedom Calling (Kingsway)
Manafest – Live in Concert (BEC)
Maranatha! Praise Band – Platinum Praise 2012 (Maranatha!)
Willie "P-Dub" Moore – Young Fly & Saved (EMI Gospel)
Planetshakers – Nothing Is Impossible (Integrity)
Royal Tailor – Black & White (Reunion)
Thousand Foot Krutch – Live At The Masquerade (Tooth & Nail)
Various artists – Colours Praise Songs Vol 1 (Maranatha!)
Various artists – Hymns & Choruses Vol. 1 DVD (Maranatha!)
Various artists – iWorship Service Starters Vol 3 DVD (iWorship)
Various artists – iWorship Video Library S-V DVD (iWorship)
Various artists – Jawn Murray Presents Untapped (EMI Gospel)
Join Whole Notes tomorrow for more music news featuring CeCe Winans, Blindside and 7eventh Time Down.