Hit "Like" to share with your friends!
FRIDAY FEATURE: Simon Grenehed of Blindside, Part 1
It's been four years since Swedish post-hardcore band Blindside released The Black Rose EP and six years since it's last full-length project (The Great Depression). After spending some quality time with their families, the band appears ready for another strong run with the INO Records/Sony RED project With Shivering Hearts We Wait, which released earlier this month.
The album reunited Blindside with Howard Benson who produced the band's breakout Elektra Records projects Silence and About a Burning Fire. Benson is noted for his work with such rock acts as My Chemical Romance, Papa Roach and Flyleaf.
Whole Notes caught up with Simon Grenehed recently on a phone call from his home near Stockholm, Sweden. In part one of this interview, he talks about why the band was away from the scene for so long, how it reconnected with producer Howard Benson and what has impacted the band's evolving sound:
Bonham: You guys have been off the map for a while. Some people might have thought the band was done.
Grenehed: Yeah, that's what a lot of people thought, apparently. I think we're to blame for that a bit as well because we haven't told people what we're up to lately.
Bonham: Were you taking time off to spend with family, to recharge?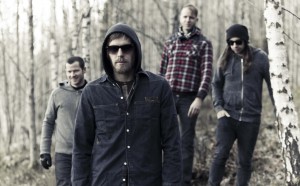 Grenehed: Partly it was that. There's a couple of kids in picture now, but as far as the band and the music goes, I think we've been working for a very long time. We were supposed to release a record in '07 that fell through because of record company problems. We've been writing for a long time. But the reason we haven't told people that much is, my whole view of the thing is that if you don't have anything to say, just don't do it (laughs). We didn't want to give people false expectations about where we were because for a long time we didn't have anything going for us. We didn't have a record company. We had a lot of music but we didn't really know how to restart things again.
Bonham: You guys got caught up in some of the fallout from the record industry implosion.
Grenehed: Definitely. We released About a Burning Fire (in 2004) and it did a great first week and then the record company merged with another company and so all the people we'd been working with for the past few years were suddenly gone. It was a tough blow but it also pushed us into making new decisions and finding other ways to work it.
Bonham: Was there anything positive that came out of it the situation and being able to stay home for an extended period of time?
Grenehed: Yeah, definitely. When things started to look like we needed to take break, even when we didn't understand it or want to do it at the time, I think we really needed to because you really find your identity being in a band. You become Simon of Blindside. I think we focused on doing others things that didn't have anything to do with the band to kind of find out our own identities and took the time to focus on our family life. We took day jobs and stuff like that and I think it was good for us.
Bonham: What else has kept the band busy in terms of tying back in to your local community and things like church involvement?
Grenehed: That was part of it as well. When you're a band of faith and you go out and tour, that becomes your church basically. We've spent a lot of time trying to figure that out at home. It's a very different situation, but both have their pros and cons for sure.
Bonham: So do you feel recharged and ready to roll again?
Grenehed: No. (Laughs) We've been working too hard at our day jobs. We need to get on a vacation and tour. No, I think we're very ready to go on tour. Of course it's a very different situation with kids in the picture. You can't motivate for your family to go away for a month.
Bonham: Who in the band has children?
Grenehed: Christian has two kids and Thomas has one kid.
Bonham: In my opinion, Howard Benson was the producer of your two best albums to this point (Silence and About a Burning Fire). It seems like you guys have a good relationship with him and he brings a lot of great things out of the band. Why has that been such a solid partnership and how did you end up working with him again?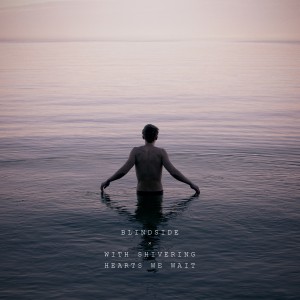 Grenehed: When we were in hiatus, so to speak, we really had time to think what we wanted to do with the next album. One of those things we wanted to explore was if we could do another record with Howard. Of course, at that point, we didn't really have a record company or anything and Howard was getting Grammy nominations and stuff like that. It was very different. We were worlds apart. But we just thought we should send the demo over there and see if he liked and if he wanted to do something. We've become kind of close to his whole team over in L.A., and have special ties with their families. So as far as recording goes, we felt like we were at home. Those guys are basically the ones that we've been working with over our careers. It was very easy to get back into the same working relationship and of course they're all super professional. It was a nice ride to go over there and record. We understand each other very well and they know our good things and our bad things. It was a good ride. We also tried to push it and try different ideas. We're really excited about how the record came out.
Bonham: The band has changed quite a bit from the Solid State years to now. What has been the genesis of Blindside's sound and how it's become more diverse over time?
Grenehed: We're totally a band that follows our hearts and tries not to have any boundaries. That happens more the longer we've played together. That shows on this record too with all the strings and electronic parts. When you first start playing, you get inspired by all the bands around you. I think, for us, after a while when you learn how to play, you start figuring stuff out on your own. We haven't listened to any good new rock bands in a long time and so it's easy to get into the rehearsal space and focus on your own thing. As we follow our hearts, whatever comes out, comes out.
Bonham: What was the band's mindset as you approached the writing of this new record? Did you have a theme and did any of the recent struggles play into that?
Grenehed: Of course, Christian writes the lyrics but it's always difficult for us because we don't have a theme when we get started. We go in there to find out things as we move along. We write the songs and look back and say, "Okay, this is the theme for this record." That's been the case the last couple of records now. I don't want to say we were bitter or anything. A lot of the hiatus was self-chosen. Once we did start writing and we knew we were going to do a record, it was more excitement to be able to do this one more time. But thematically, we're still trying to figure that out.
For special content, check out Blindside's album site here or hit up the official band site here.
Click here for Part 2 of Whole Notes' interview with Blindside guitarist Simon Grenehed.