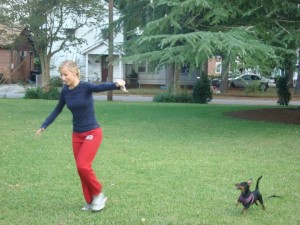 The little things we do for happiness count!
I think we live in a world that always promises better things, when what we truly need is often right in front of us! Do you agree?
You are lucky if…..
You had a safe and warm place to sleep last night
You are blessed if….
You didn't go without food this morning ( or last night ) .
You are fortunate if….
You live in a land where freedom abounds!
Being joyful and satisfied with what you have is sometimes an aquired skill that takes practice. My favorite tools for being joyful and satisfied are:
1) A gratitude list
2) Volunteer work/homeless shelter
3) Being still and quiet for 2 minutes everyday. Use this time to pray, meditate, stretch or simply be!
4) Connecting with loved ones, pets, whatever brings you joy!
5) Believeing that you are here right now, where you are, doing what you are doing, for a divine reason!
This isn't a long list, so feel free to add in your tips below!
More related features: