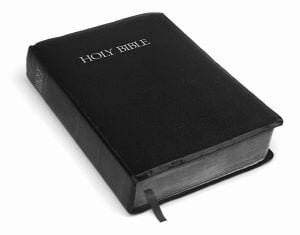 Have you ever feel like God isn't there in your life? Ever feel like He doesn't care about you? When your life is in turmoil it is very difficult and can be very difficult to turn to God. Especially when you can't see Him or feel His presence in your life. But scripture has a way of turning things around for us. In His word, God delivers many promises to be with us, through anything in life.
Isaiah 41:10 says, "Fear not, for I am with you; be not dismayed, for I am your God; I will strengthen you, I will help you, I will uphold you with my righteous right hand."
Joshua 1:9 says, "Have I not commanded you? Be strong and courageous. Do not be frightened, and do not be dismayed, for the Lord your God is with you wherever you go." This verse proves that He is always there even when we don't feel His presence in our lives. This verse can always bring comfort and feelings of security and of peace, that He has never let us slip out of His grasp.
Another verse that we can turn to is, Mathew 6:25-34.  "Therefore I tell you, do not be anxious about your life, what you will eat or what you will drink, nor about your body, what you will put on. Is not life more than food, and the body more than clothing? Look at the birds of the air: they neither sow nor reap nor gather into barns, and yet your heavenly Father feeds them. Are you not of more value than they? And which of you by being anxious can add a single hour to his span of life? And why are you anxious about clothing? Consider the lilies of the field, how they grow: they neither toil nor spin, yet I tell you, even Solomon in all his glory was not arrayed like one of these." This verse is very useful when we feel worried about where our next meal, paycheck or source of a meal for our families, or clothes will come from. God will provide all we need to support our body and life, no matter what happens.
Psalm 23:4 "Even though I walk through the valley of the shadow of death, I will fear no evil, for you are with me; your rod and your staff, they comfort me." This verse is very special, especially when we lose someone we love or are going through a life-threatening illness. Even though we may walk through what seems to be the valley of the shadow of death, God will walk through it with us. At our most desperate hour, we can rest assured that He is working in our favor, walking with us and will bring the storms to pass, and help us learn the lessons that need to be learned.
Revelation 3:20 says, "Behold, I stand at the door and knock. If anyone hears my voice and opens the door, I will come in to him and eat with him, and he with me." This means that if anyone is willing to hear God's voice and to hear what He is trying to say  in their lives, He openly invites them into His kingdom, with open arms and a loving heart. All we have to do is ask Him to dwell in us and with us and we will receive the gift of eternal salvation.
He has many different ways of getting our attention through scenarios in life It could be as simple as a friend asking us about God, someone witnessing to us, reading His word, or just us praying by ourselves, praying for someone else. It could even be a scenario of seeing someone lay their hands on someone in reverent prayer at church during a difficult time in their life, whether it is the pastor or a member of the congregation.
John 14:16-17 says, "And I will ask the Father, and he will give you another Helper, to be with you forever, even the Spirit of truth, whom the world cannot receive, because it neither sees him nor knows him. You know him, for he dwells with you and will be in you." This mean that Jesus is always willing to intercede for us on our behalf. He is always willing to pray to His father on our behalf because He loves us enough. He loved us enough to die for us on the cross. The fact that He is willing to intercede for us to the Father on our behalf, proves that He wants all of His children to have a relationship with Him and to be united with Him and with others in love.
Knowing God through His word is just one of many ways to understand Him and His love for us. It is also a way to understand what His words are teaching us about His promises. May you have peace and much joy learning of all the goodness God has promised us.