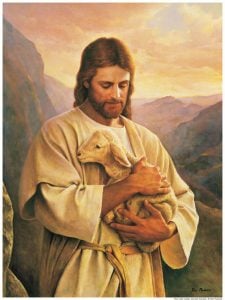 Agape love is something many of us haven't heard of. Agape love is the love the Father in heaven has lavished on us. He loves us more than life itself. He loves us enough to send his son to die for us. He loves us enough that he sent His only son to die for us. That's the love of the cross. He willingly gave up himself for those he loved. You may be thinning how can anyone love me so much that they are willing to die for me?
You have probably experienced unconditional love within your family. But God's love is even more awesome and even more unconditional than that. You hopefully will never have to experience someone dying for you or even worse, you, dying for someone else to save them. God sent His only son and He willingly died for us. Agape is the Greco-Christian term for love of the highest order. It is also referred to as the love of man for God and the love of God for man. So it would make total sense that it is the love the Father has graced upon us. It also makes sense that it is also the love that we have to show to our boyfriend or girlfriend and our spouses. Not to mention the love that we are supposed to show our families.
It can be very hard to show the love like God has shown us. We know we aren't perfect and won't act in perfect sync with our loved one's day in and day out. We know we sin daily. We also know our family members also sin and we have to be quick to forgive and forget so we can continue to work on our relationships. It isn't easy to forgive the way Jesus did. But it becomes easier with time. Forgiving like Jesus means learning to be like Him in word and deed. Forgiving like Jesus means keeping your cool when all you feel like doing is exploding in anger. It means a gentle response to someone else's wrath and a cheek to turn to your enemies.
Agape love and forgiveness are two very difficult aspects to follow day in and day out. But as long as you continue to try your hardest at forgiveness and forgive people that hurt you, love your family with as much love as you have, regardless of what circumstances may be happening, you're following Jesus's example.
It was probably extremely hard for Jesus to show agape love to the people such as Pilate, the disciples, and the Roman soldiers who beat Him and put Him on the cross. Yet. He didn't back down from God's plan or lash out at anyone during Maundy Thursday or during His trial and beating and then finally death on Good Friday.
Good Friday is the ultimate show of agape love from Jesus as He still shared good news with His mother at the foot of the cross. He told His disciple John to take care of her. He was thinking of his mother and thinking of all of us, as He suffered more pain than we can even fathom, in order to give us eternal life and the salvation that we didn't deserve. He showed agape love freely.
Ephesians 5:1-2, we are to "be imitators and live a life of love, just as Christ loved us and gave himself up for us as a fragrant offering and sacrifice to God." What does that look like for you in your marriage? Does it mean spending more time with God on a day to day basis and learn more about Him? Does it mean providing more for your family and spending more time with them? Or does it mean caring for your aging loved one even as they get weaker and can't care for themselves? Does it mean spending less time at work or changing jobs to spend more time with your spouse? Whatever it means for you, know that agape love takes a lot of work, time and patience. Be patient with yourself, if you don't always show the type of love that God does. He is willing to guide you in His ways and help you learn how to show agape love in more ways than one. Maybe it is or will be the way you talk to your significant other, instead of coming down on them with your words. God can help you show kindness and love. Maybe it's the way you help them around the house such as doing chores without being asked. Or even planning a date night once a month and always trying to reconnect with your spouse.
Agape love is a hard concept to grasp but He can help us become more and more like Him each day.