"There were drawings of what he was going to do in it–drawings and illustrations of the massacre."
– Law enforcement source
________________________________________
Watchwoman's Editorial: We know that God controls all things. We ask, "Why did Holmes do this? Why didn't God stop him? What was Holmes motive?" Now we can add to those questions, "Why didn't God direct someone to see Holmes' chilling notebook sent before his attack to a psychiatrist that laid for days, if not weeks, unnoticed in a mail room describing the horrendous bloody massacre he was planning? Where is God in all of this? If God is always there, and God is love, and if God is everywhere and if God intercedes in the affairs of men, then why didn't God direct someone to find that notebook?" We know that Holmes automatic weapon jammed and he was halted from discharging another 100 rounds. "So why were the lives of those spared whom he would have killed with those additional 100 rounds, while the 12 who died were not spared?" We don't know all God's reasons, but God does, and I pray that you might find the answer in the following words God delivered to a man named Hosea several thousand years ago.
Ponder God's declaration:
[Hosea 5:15] I will go and return to my place, till they acknowledge their offence, and seek my face: in their affliction they will seek me early.
Consider all the national sins of America, 3,200 unborn babies are murdered with intent every day, over and over again, 365 days a year, in the USA, with the sanction of the highest court in the land and the government of every state and in the US Federal Justice System and Federal Government. We as a nation condone murder of the most innocent! We are now accepting sodomy, lesbianism, fornication, the denigration of Biblically, God-sanctioned marriage that is only between one man and woman. Anything else God calls an abomination. We are witnessing sodomites and all the GBLTs being held up pridefully by the US government, being allowed to march in abominable pride parades in San Diego in full military uniform while a military Chaplain was tried in court martial for praying in the name of Jesus Christ in his Navy uniform. Not only in Hollyweird, but on local TV and radio programs, in our public government schools, supported with your own tax dollars, throughout the most powerful high places in the USA and our military, from the Pentagon and the US White House, the US Capitol, by many elected officials appointed and voted into office, we witness today for the first time in US history, the advancement of the pride of the sin that God calls an abomination! Dear reader, I ask you once again to read God's declaration in the Book of Hosea and think deeply about what you're reading…
[Hosea 5:15] I will go and return to my place, till they acknowledge their offence, and seek my face: in their affliction they will seek me early. (emphasis added)
Did you find the answer to where God was?
If you did, then…
Repent, acknowledge our national offense, seek God's face in this time of affliction, and do it early, that means QUICKLY – RIGHT NOW. Please read
//www.beliefnet.com/columnists//watchwomanonthewall/?p=4928
▬Donna Calvin ▬ Wednesday, July 25, 2012
________________________________________
AURORA, Colo. –  James Holmes, the accused gunman in last Friday's midnight movie massacre in Colorado, mailed a notebook "full of details about how he was going to kill people" to a University of Colorado psychiatrist before the attack, but the parcel sat unopened in a mailroom for as long as a week before its discovery Monday, a law enforcement source told
FoxNews.com
.
Police and FBI agents were called to the University of Colorado Anschutz medical campus in Aurora on Monday morning after the psychiatrist, who is also a professor at the school, reported receiving a package believed to be from the suspect. Although that package turned out to be from someone else and harmless, a search of the Campus Services' mailroom turned up another package sent to the psychiatrist with Holmes' name in the return address, the source told FoxNews.com.
A second law enforcement source said authorities got a warrant from a county judge and took the package away Monday night. When it was opened, its chilling contents were revealed.
"There were drawings of what he was going to do in it–drawings and illustrations of the massacre."- Law enorcement source
"Inside the package was a notebook full of details about how he was going to kill people," the source told FoxNews.com
. "There were drawings of what he was going to do in it — drawings and illustrations of the massacre."
Among the images shown in the spiral-bound notebook's pages were gun-wielding stick figures blowing away other stick figures.
The source said the package had been in the mailroom since July 12, though another source who confirmed the discovery to FoxNews.com could not say if the package arrived prior to Friday's massacre. It was not clear why it had not been delivered to the psychiatrist. The notebook is now in possession of the FBI, sources told FoxNews.com.
Both sources said the intended recipient of Holmes' notebook was a professor who also treated patients at the psychiatry outpatient facility, located in Building 500, where the first suspicious package was delivered. It could not be verified that the psychiatrist had had previous contact with Holmes, who was a dropout from the school's neuroscience doctoral program and had studied various mental health issues and ailments as part of his curriculum.
Read more: http://www.foxnews.com/us/2012/07/25/exclusive-movie-massacre-suspect-laid-out-plans-in-package-mailed-to/#ixzz21fVRPaxI
________________________________________
THE 911 CALLS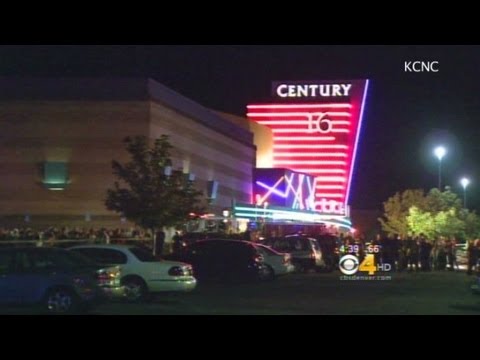 Links to other Watchwoman on the Wall posts – Batman Mass Murder Massacre at Movie Premier, James Holmes In Custody
(If links do not work, copy and paste)
↓↓↓↓↓↓↓↓↓↓↓↓↓↓↓↓↓↓↓↓↓↓↓↓↓↓↓↓
PLEASE SCROLL DOWN TO
"FILED UNDER"
CLICK ON ANY OF THOSE TOPICS TO TAKE YOU TO SIMILAR POSTINGS
Posted by Donna Calvin — Wednesday, July 25, 2012
Please share this Watchwoman post on your Facebook page, Linkedin, Google+1, Twitter to all your friends.
Please click "Like", Share, and Leave Comments. Visit Word Warriorette, a free Yahoo Group, and subscribe to be notified (one email a day)
of new posts on Watchwoman.
http://groups.yahoo.com/group/WordWarriorette/
DISCLAIMER: Beliefnet puts paid advertisements on "Watchwoman on the Wall" blog site including some that would never be approved of by the King James Bible, Pastor Ernie Sanders of Doers of the Word Church, What's Right-What's Left Radio Ministry, the Voice of the Christian Resistance, Geauga County Right to Life and Donna Calvin.  We at www.WRWL.org do not condone, endorse, adhere to, practice or believe in many of the topics and some of what other bloggers promote or their religions at Beliefnet.  However, Mrs. Calvin has no control of what Beliefnet displays.   She blogs at Beliefnet because she is in the missionary field ministering to true believers posting articles and commentaries informing pro-life, conservative Christians of recent anti-Christian acts and hostile legislation to God's Agenda and His Will for the world.  Hopefully, unbelievers will read these along with the salvation message of Jesus Christ as written in the Gospel of John, Chapter 3, according to the King James Bible, and be saved.  A missionary must go into the unbelievers' territory to reach them.  Her mission is to Proclaim Warning to a Nation that has forgotten their Lord and Savior Jesus Christ, the only Truth, the Life, and the only Way to the One God the Father.
BEST OF THE BEST ON WATCHWOMAN
"Inspirational. Do you know for sure?"
//www.beliefnet.com/columnists//watchwomanonthewall/?p=4928
~†~