Calvin's Commentary: If every thing is absolutely true in the following article, then surely the black on black crime discussed below is a travesty of justice as Jesse Jackson declares. If every thing is absolutely true in the following article, then I agree with Jesse Jackson (not quite everything however, for example, his rhetoric about the injustice of the Florida Justice System – frankly I think that Obama's DOJ headed by Atty General Eric Holder's system of justice is unjust when they refused to prosecute the Black Panthers in Philadelphia for intimidating black and white voters in Philadelphia). The case presented in the article below looks to be another example of the anti-gun and anti-Second Amendment rights given to us by God that the U.S. Constitution is sworn to uphold. Does Jesse Jackson actually support the right to bear arms? And does Jesse Jackson advocate that U.S. citizens have the right to use those arms to protect themselves (self-defense) and stand their ground? If he does, then Jesse Jackson and I agree on those points! 
FYI!!! Please note: I have not checked out any of the web sites shown below in pictures and do not know a thing about the people attached to or in charge of these events that have sprouted up to aid Marissa Alexander, the woman highlighted in the article below. 
BTW, Jesse Jackson mentions that Marissa Alexander has two children and they need her so he says that she should be released for that reason, too – having compassion.  Well, I have never heard one way or the other, but does George Zimmerman have children?  Should that be an argument of Jesse Jackson's? Should everyone with children who is convicted of a crime granted mitigating circumstances for being a parent and given less or no sentences because it would harm them if their parent was put in prison?  Do judges even consider this?  I have no idea??? 
Remember this, my friend, every time Americans cry for "there outta be a law" we Americans lose another liberty.  Ergo, the bigger the government, the less liberty!  That is why I and many other patriots cry for smaller government and fewer laws with less regulation. 
▬ Donna Calvin ▬ Friday, July 19, 2013
See also related article: WHY NO OUTRAGE!  11,106 Blacks Murdered in 513 Days
http://blog.beliefnet.com/watchwomanonthewall/?p=26017
~:~
Black Woman Sentenced to a Mandatory 20 years in Prison for Firing Warning Shot at Her Black Abusive Husband
JACKSONVILLE, Florida – Three days after a Florida jury found George Zimmerman not guilty for the shooting death of Trayvon Martin, the Rev. Jesse Jackson visited Jacksonville to call attention to another self-defense case that he called a "travesty" of justice.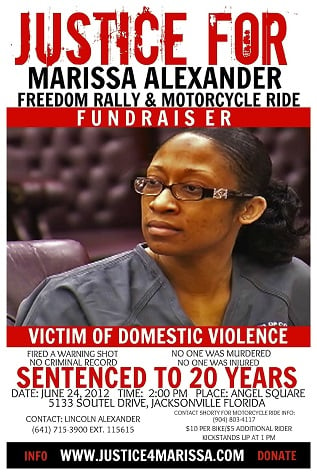 Jackson spent an hour in a jailhouse visit with Marissa Alexander, 32, an African American who was sentenced to a mandatory 20 years in prison for firing a warning shot into the wall of her home in 2010 to end a violent argument with her abusive husband.
"In one case Mr. Zimmerman kills a young man and walks away, free to kill again," Jackson said. "And Marissa shot no one, hurt no one, and she's in jail for 20 years."
Jackson said the contrast in the Zimmerman and Alexander cases exposed injustices in the justice system.
"We see radical racial polarization in the judicial system," Jackson told the Florida Times-Union. "That's a cause of great concern."
After meeting with Alexander, Jackson spoke with Angela Corey, the state prosecutor who handled both the Martin and the Alexander cases. Corey told him that Alexander's case is in the appeal phase and out of her jurisdiction, but Jackson said he asked her to use her power to see that Alexander is released.
"Ours was a moral appeal," he said. "This mother has three children. They need their mother," he said, noting that Alexander had already served the three years originally offered to her by the state in a plea deal.
Michael Dowd, a New York domestic violence attorney handling Alexander's appeal, contends she should not have been charged with felonies, but rather a misdemeanor, such as unlawful discharge of a gun.
Local leaders from the National Association for the Advancement of Colored People, the Southern Christian Leadership Conference and the National Action Network are calling for Florida Governor Rick Scott to pardon Alexander.
PROSECUTOR'S RECORD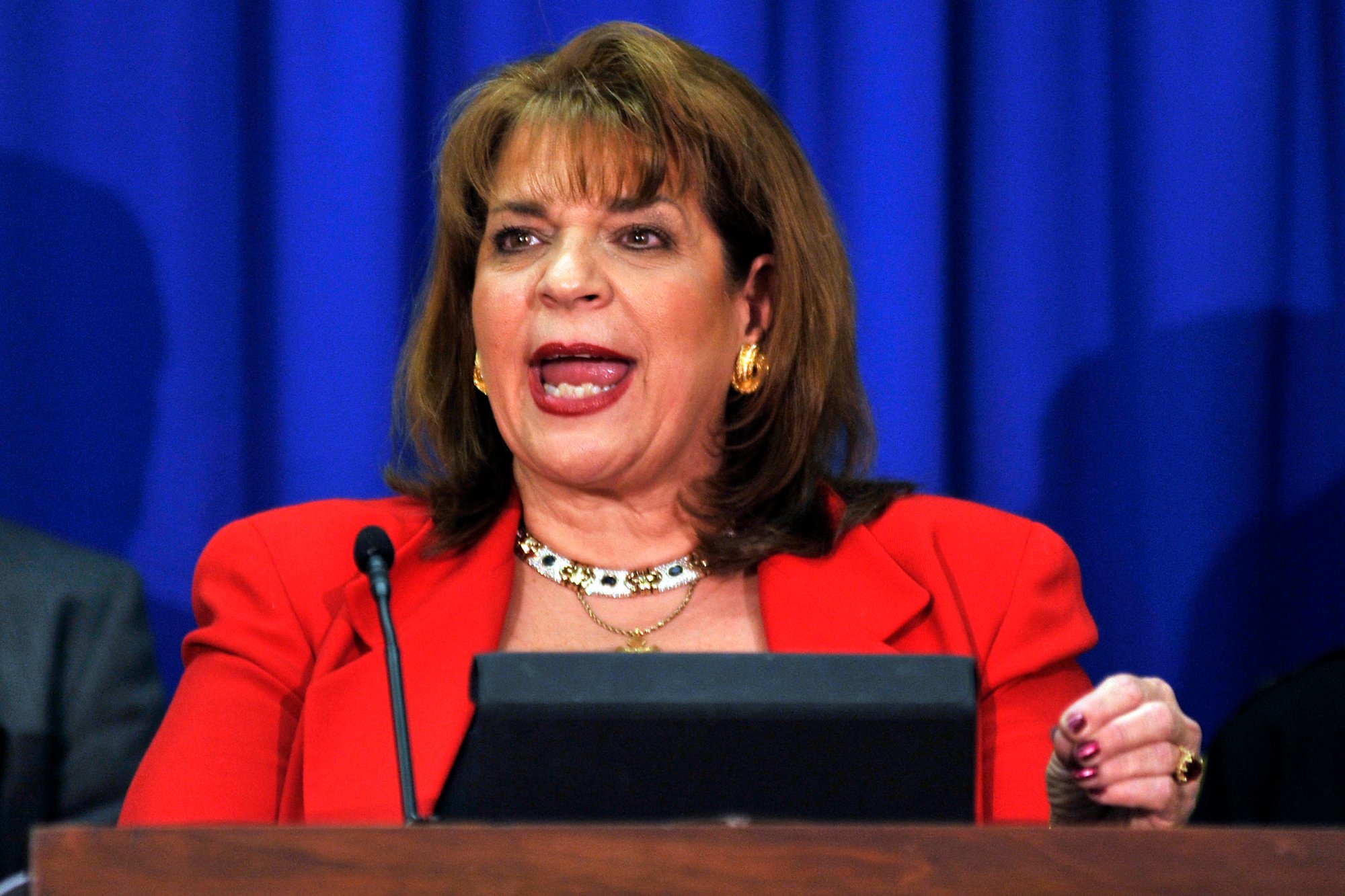 When Scott appointed Corey special prosecutor in the Zimmerman case and she brought second-degree murder charges against him, some legal experts said she had overcharged. After her office lost the case, many legal experts said prosecutors didn't have enough evidence to win a second degree murder conviction.
When Corey first ran for office in 2008, the tough-on-crime Republican prosecutor promised voters she would pursue criminals to the fullest extent of the law.
Corey also garnered national condemnation when she charged 12-year-old Cristian Fernandez with first degree murder in the death of his two-year-old stepbrother. At the time, Fernandez faced mandatory life in prison if found guilty.
In the Alexander case, Cory charged the 32-year-old woman with three counts of aggravated assault with a deadly weapon because her husband's two children were in the house during the argument.
Alexander's case received little attention when she was convicted, but that changed after the Trayvon Martin killing cast a new spotlight on Florida's "Stand Your Ground" self-defense laws.
Under the "Stand Your Ground" law, people fearing for their lives can use deadly force without having to retreat from a confrontation, even when it is possible.
Alexander, a slightly built woman, said her husband, Rico Gray, was moving toward her threateningly when she fired into a kitchen wall. He had previously been convicted on a domestic violence charge for attacking her.
Gray's two children were at home, in the living room. Prosecutors alleged that the shot endangered Gray and the children.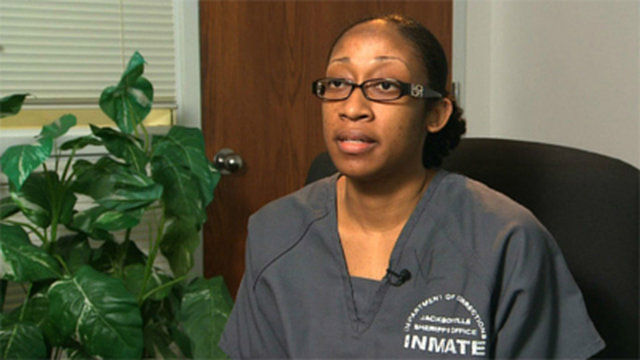 Alexander filed a "Stand Your Ground" claim, but a judge ruled against her because Alexander chose to go back into the house with her gun.
A jury took just 12 minutes to find her guilty of three counts of aggravated assault with a deadly weapon.
Because Alexander fired a gun in the incident, Florida's "10-20-Life" mandatory-minimum sentencing guidelines required the judge to sentence her to 20 years in prison.
At the time, Alexander had an active restraining order against her husband and she carried a concealed weapons permit.
Read More: http://news.yahoo.com/zimmerman-trial-turns-spotlight-another-florida-self-defense-005758230.html
MORE RELATED WATCHWOMAN POSTS ON THIS TOPIC

What the media never tells you about crime!
http://blog.beliefnet.com/watchwomanonthewall/?p=13660
BREAKING! Zimmerman charged with second degree murder
http://blog.beliefnet.com/watchwomanonthewall/?p=13774
"I am the real George Zimmerman…"
http://blog.beliefnet.com/watchwomanonthewall/?p=13714
Man tells police group yelled 'Trayvon,' then beat him


http://blog.beliefnet.com/watchwomanonthewall/?p=13694
Political Cartoon – Zimmerman and NBC
http://blog.beliefnet.com/watchwomanonthewall/?p=13569
Mainstream Media: Selective Editing, Rushing Judgment, Stoking Anger, Fake Photos, Incendiary Stumbles
http://blog.beliefnet.com/watchwomanonthewall/?p=13497
Political Cartoon: Hoodies
http://blog.beliefnet.com/watchwomanonthewall/?p=13375
Hoodie-Wearing Gunmen Kill 1, Wound 5 in Bobby Rush's Chicago District (Bobby, former Black Panther wears hoodie in US House)
http://blog.beliefnet.com/watchwomanonthewall/?p=13465
Hotzone Oxycodone: Crime Stats of Area Where Zimmerman encountered Trayvon (Sanford, FL & Twin Lakes)
http://blog.beliefnet.com/watchwomanonthewall/?p=13119
Coincidence? Obama camp peddles 2012 'Hoodies' (Cleveland Councilman sports hoodie at Cleveland Meeting)


http://blog.beliefnet.com/watchwomanonthewall/?p=13285
Dems Throw Hispanic Vote Up for Grabs – Bringing Trayvon Martin's parents to Capitol Hill
http://blog.beliefnet.com/watchwomanonthewall/?p=13246
Trayvon Martin – 3 Time Loser at School (Daily Mail Reporter)
http://blog.beliefnet.com/watchwomanonthewall/?p=13237
Spike Lee Retweets George Zimmerman's Home Address
http://blog.beliefnet.com/watchwomanonthewall/?p=13223
Zimmerman & Family Get Death Threats, Moved to Undisclosed location
http://blog.beliefnet.com/watchwomanonthewall/?p=13198
Eye for Eye! Black Panther offer $10,000 Bounty for Zimmerman
http://blog.beliefnet.com/watchwomanonthewall/?p=13183
Police Report: Zimmerman's Account (Corroborated by witnesses)


http://blog.beliefnet.com/watchwomanonthewall/?p=13169
Trayvon's Mother Seeks to Trademark Her Son's Name
http://blog.beliefnet.com/watchwomanonthewall/?p=13157
Former NAACP leader accuses Sharpton, Jackson of 'exploiting' Treyvon Martin, says C.L. Bryant
http://blog.beliefnet.com/watchwomanonthewall/?p=13147
'Cracker' T-shirt hits Florida streets – You never want a serious crisis to go to waste!
http://blog.beliefnet.com/watchwomanonthewall/?p=13133
Witness Says Trayvon Martin Attacked George Zimmerman
http://blog.beliefnet.com/watchwomanonthewall/?p=13109

BLACK KLAN: "Spill the blood of honkeys, crackers, pigs, pink people, these **** people"

There's a Reason Why Lady Justice Wears a Blindfold While Bigots and Race Baiters Do Not
http://blog.beliefnet.com/watchwomanonthewall/?p=25937