Item #1 of 4
The attack on faith: "Evangelical Christianity" and "Catholicism" examples of "religious extremism."
From: American Values
Friday, July 12, 2013
From: Gary L. Bauer

EMAIL GARY BAUER
VISIT AMERICAN VALUES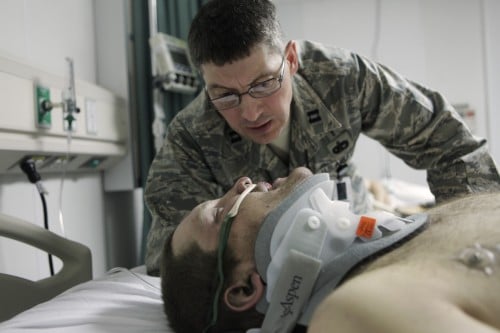 This week a broad coalition of organizations, including American Values, came together to sound the alarm against growing religious bigotry in the military. Our action was prompted after a series of disturbing events that would have been unthinkable just a few years ago.
For example, last year the Obama Administration attempted to censor Catholic priests in the military. In April news broke that an Army Reserve unit in Pennsylvania had received a briefing that labeled "Evangelical Christianity" and "Catholicism" examples of "religious extremism." In May a painting featuring a Bible verse at an Idaho Air Force base was taken down after it was deemed "repugnant" by the left-wing Military Religious Freedom Foundation (See picture below – Item #3 of 3 – and note that only the scripture reference was shown with the word "Integrity" on the picture – hardly featuring an entire Bible verse!).
Much of the attack on faith is coming from Mikey Weinstein and his so-called Military Religious Freedom Foundation. Weinstein's efforts have nothing to do with religious freedom. Instead, Weinstein is waging a battle to purge faith from military.
The day after the Boston Marathon bombings, Weinstein published a column about "bloody monsters," "monsters of human degradation, marginalization, humiliation and tyranny." He warned about "their rapacious reign of theocratic terror."
Weinstein wasn't writing about Islamic jihadists. He was referring to "fundamentalist Christian monsters" inside the U.S. military. He even told the Washington Post recently that he wants officers court-martialed for sharing their faith.
That is why a number of groups dedicated to religious liberty have stepped forward to defend the religious freedom our soldiers. A website has been created at militaryfreedom.org.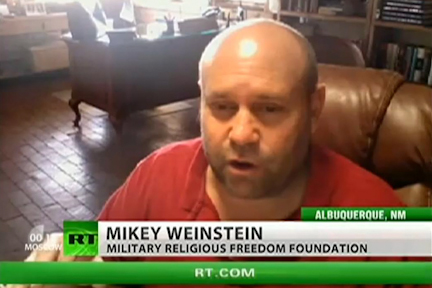 If you are serving in the military and may be concerned about a possible violation of your religious rights, please visit this site. If you have friends or family members serving in uniform, share this with them. There are helpful resources available, including a link to an allied organization providing legal assistance.
Military Religious Freedom Resources
Souces: American Values and Restore Military Religious Freedom
=======================
Item #2 of 4
More about Activist Michael Weinstein Who Answers 'What Does It Mean to Be Gay?'
AIDS Healthcare Foundation president Michael Weinstein has been working on the front lines of the gay rights movement for decades, creating a Los Angeles-based organization that's become the largest community-based HIV/AIDS medical provider in the nation. He shares with us his story and his thoughts:
Growing up in the 1950s and '60s, I was barely aware of homosexuality — that is until I went to the High School of Art & Design in Manhattan in 1969. Art & Design was a public school like Performing Arts that drew students from all over the city. I went from my relatively cloistered Brooklyn existence into a rather flamboyant environment where a lot of the students were gay and lesbian…
Being in the middle of the sexual revolution in New York City, I was convinced that I was the only virgin around. I had not come to terms with being attracted to men. I had to be a 'successful' heterosexual first.
At eighteen, I moved in with a woman eight years my senior, which was pretty scandalous at the time. It was a big year for me. I lost my virginity to a man and a woman in the same year. I had a brief affair with the man in the loft who lived upstairs from us.
Being in the radical movements of the time, I worked alongside of gay activists. The left was extremely homophobic and regarded gays as 'social deviants,' or as having made a lifestyle choice that had nothing to do with the liberation movement.
I moved to Los Angeles in 1973 and I worked at the then Los Angeles Gay and Lesbian Community Center in two old Victorians on Wilshire and Union. It was a revelation. Being immersed in that environment was amazing. I came out to my family, friends and to the lefties I worked with. It was a painful process. I became alienated from my family for five years and replaced it with a chosen gay family.
Being gay is a major part of my identity. My physical attraction to men has been the basis of two love relationships that span thirty-six years of my life. My work in AIDS was originally a direct response to the people I know and love getting sick and dying of AIDS.
AIDS Healthcare Foundation (then the AIDS Hospice Foundation) was originally founded in 1987 to provide a dignified death to mostly gay men who had no families to take care of them.
Currently, as the head of the largest AIDS organization in the world and something of an elder of the gay community, I reflect on all of the amazing opportunities that being gay has afforded me.
In the category of whatever doesn't kill you makes you strong, dealing with rejection, living through the worst of the AIDS crisis, having often been at odds with other lesbian and gay leaders, and dealing with the increasing invisibility that aging gay men face has been challenging.
Read More: http://blogs.laweekly.com/informer/2012/06/la_gay_pride_2012_weinsten.php
††††††††††††††††††††††††††††††††††††††††††
Item #3 of 4
Integrity Repugnant to Homosexual Atheist in U. S. Military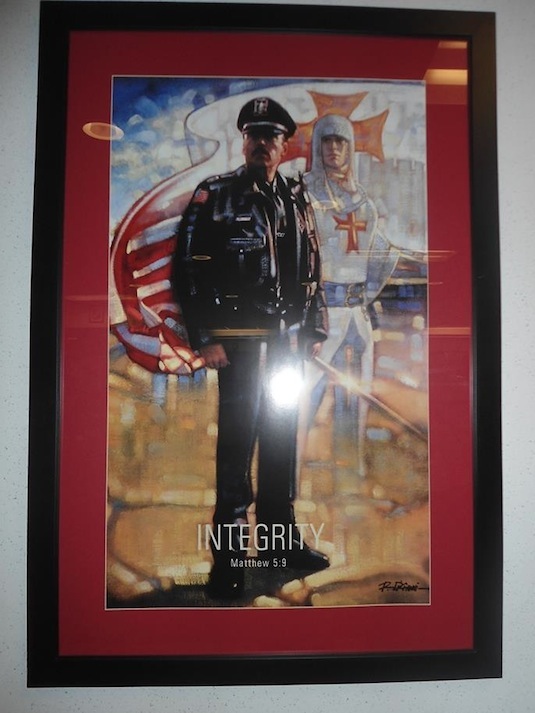 ††††††††††††††††††††††††††††††††††††††††††
Item #4 of 4
[Matthew 5:9]  Blessed are the peacemakers: for they shall be called the children of God.
††††††††††††††††††††††††††††††††††††††††††
URGENT!  READ RELATED WATCHWOMAN ON THE WALL POSTS:
1. Obama Most Pro-Homosexual President Ever–Appoints 190 to Government Positions
2. Obama White House Fundraises For Anti-Christian Bully Savage
3. Pentagon says homosexuals can march in gay parade in military uniforms
4. Obama Ends 'Don't Ask, Don't Tell' Policy