FORWARD IT TO YOUR FRIENDS
LIKE IT ON FACEBOOK
TWEET IT
AND
MAKE SURE ALL YOUR CONSERVATIVE FRIENDS KNOW ABOUT HOW TO…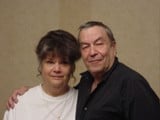 Calvin's Commentary: If you've heard that the #1 and #2 top-rated conservative talkers are being canceled on 40 stations, don't panic.
You can listen to Rush Limbaugh, Sean Hannity and just about every other conservative talk show host on IHeart radio. Moreover, you can listen on your IPads, Smart Phones, Tablets, Notebooks, and all the other devices like these.
Better yet, you don't have to be a computer genius or teenage guru to figure it out. If you have a finger that moves and a mouse that clicks, all it takes is a simple click or two of your mouse and viola, you're on the air listening to your heart's desire on IHeart!
No need to worry, you will never have to miss your favorite, no matter who they are.
Listen to . . .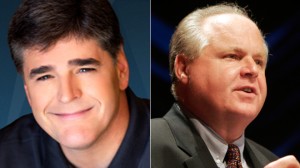 Sean http://www.hannity.com/
Rush http://www.rushlimbaugh.com/
24/7 for FREE! – Just click on the "Listen" button at their web sites and you'll be directed to IHeart. Listen away!
For that matter, just go to any conservative talker's web site and click their "Listen" button and there's a great likelihood that you'll be directed to IHeart radio where you can listen to whomever whenever! 24/7/365! http://iheartradio.com/
For example, type into your search engine any one of the conservative talk show hosts names and you'll get to their web sites. For many of them, you can listen until your ears fall off 24/7 – AND MORE THAN JUST FROM YOUR COMPUTER. You can listen on your Ipads, Smart Phones, Tablets, and whatever other devices like these.
Do you like . . .

Bill Bennett http://www.billbennett.com
Dennis Prager http://www.dennisprager.com/
Michael Medved http://www.michaelmedved.com/
Hugh Hewitt http://www.hughhewitt.com/
Mike Gallegher http://www.mikeonline.com/
Same easy steps. Listen to them 24/7 from their web sites on computers and on all your other electronic devices by clicking their "Listen" button and you'll be automatically re-directed and connected to…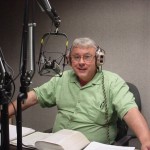 Like Christian radio conservative talk?  Need to understand what is right from what is left?  Confused in today's crazy world about right from wrong?  At IHeart radio, type in the call letters (WHKW) of the best Christian radio station's program on WHKW – 1220 AM originating from Cleveland, Ohio.  Once you start listening, you won't be able to stop hearing the holy boldness of Pastor Ernie Sanders, "What's Right, What's Left, the Voice of the Christian Resistance" on IHeart every night, M-F, from 10 PM to 12 midnight. You'll never hear more truth than what is written in the King James Bible, the absolute truth, as Pastor Sanders disseminates more information ripped right from the headlines of today's papers and puts it in the perspective of Holy Scripture than what Pastor Ernie Sanders does in 2 hours every night! Questions? Comments! Confused? Here's answers.  Call in toll free 1-888-677-9673 – Monday – Friday, 10 PM – 12 midnight EST.
Want to listen to Christian music? Like the Fish 95.5 FM in Cleveland, Ohio, over Salem radio? They're on IHeart too!
Like the conservative talkers on Salem radio "The Answer"? Go to IHeart and type in their search window WHK and you'll find all your favorites there.
They're all on IHeart http://www.iheart.com/ .

Here is one of my 24/7 favorites:
Glenn Beck's radio station The Blaze that broadcasts 24/7/365 with some really great conservative talkers.
Go to: http://www.theblaze.com/
and start to enjoy more talkers than Beck, Stu and Pat! In fact, my favorite on The Blaze is Joe "Pags" Pagsliarulo! Enjoy!
But the best of all – the utter best of the best – and I've been listening to my absolute favorite for 20 years is Jim Quinn and Rose (the finest woman on radio whom he calls "church lady" on America's Morning Show.
Go to: http://www.wpgb.com/ (WPGB – FM radio 104.7)
from 6 AM to 10 AM M-F and listen live or later in the day, click on their most recent podcasts
– all for FREE at http://www.wpgb.com/ .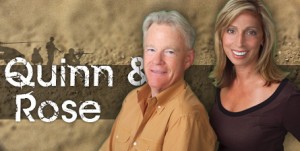 Quinn covers more topics than any other conservative talker on the airwaves – and he's FUNNY!!! – plus he has a memory like an elephant. 
Visit Jim Quinn and Rose's homepage – The WarRoom at …
http://www.warroom.com for articles and much more information including all their local affiliates.
On the Right — Donna Calvin ▬ Monday, July 29, 2013
▬ WATCHWOMAN ON THE WALL