Remembering the Age of the "Girl-Next-Door Innocence" In Hollywood

by Donna Calvin
Monday, April 8, 2013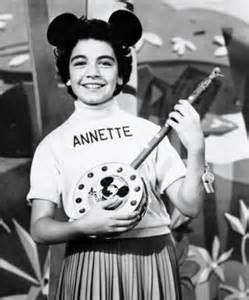 Annette was an example to us young girls in the 1950's and 60's. We all watched the Micky Mouse Club and Annette was our favorite. She got about 8,000 fan letters a month, considerably more than any other Mouseketeer.
Thankfully, we baby boomers didn't have the likes of Madonna or Lady Ga Ga's outrageous antics and dress that have given us nothing but sinful examples that trample over the morality of God's Law Word. Our influences were quite different from what we as parents have allowed to take over the media in the past 20-30-40 years!
Annette presented a wholesome, all-American, decent, sweet and kind teenage girl in the same scope as Mickey Rooney had in the "Hardy Boy" movies of the 1930's, 40's and 50's. In her early "Mickey Mouse Club" roles and her later Disney movies on the big screen, as a star to emulate, she always portrayed a modest, pretty, perky, cute, wholesome model in all her boy-girl romantic relationships.
While Elvis "the pelvis" got the sex-boat rock 'n rolling and continued the assault on innocence increasing as "The Beetles" changed Hollywood's image of clean-cut to long hair, aiding the Entertainment Industry to quickly evolve into who could be the most outrageous leather-clad evildoer with the dirtiest stage clothes and most unkempt hair. "The Beetles" early on sang, "I want to hold your hand," but that quickly evolved into the "Rolling Stones" singing, "Let's spend the night together." It's been all downhill since.
Drugs, sex, violence and rock 'n roll is the standard.
Hollywierd loved Marlon Brando and awarded him an Oscar for tearing up a town on a motorcycle who could barely speak an understandable word during the entire movie, "The Wild One." Of course, there came too, James Dean, "The Rebel Without a Cause," who died in a horrific crash while high on drugs and alcohol.
But this article is not about all the grossness of Hollyweird, but about the decency lost with Annette's era.
Bob Iger, Disney chairman and CEO said, "She will forever hold a place in our hearts as one of Walt Disney's brightest stars, delighting an entire generation of baby boomers with her jubilant personality and endless talent."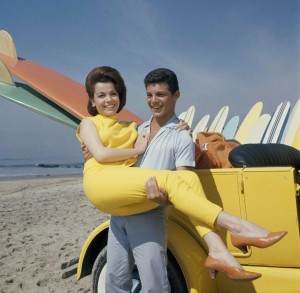 Frankie Avalon said today that she never realized how beloved she was.
Annette like the other Mouseketeers appeared in mouse ears, a modest pleated skirt and a turtleneck sweater emblazoned with her first name like the other Mouseketeers.
Annette always spoke highly of Walt Disney, "He was the dearest, kindest person, and truly was like a second father to me. He was a kid at heart."
When "The Mickey Mouse Club" ended, Annette was the only club member to remain under contract. She appeared in Disney movies that included; "Johnny Tremain," "The Shaggy Dog," "The Horsemasters," "Babes in Toyland," "The Misadventures of Merlin Jones" and "The Monkey's Uncle." She became a recording star, singing on 15 albums and hit singles such as "Tall Paul" and "Pineapple Princess."
In 1987, during filming a movie with Frankie Avalon, "Back to the Beach," she noticed she had trouble walking, the first signs of her MS. She went public with her ordeal in 1992 because she didn't want people to notice her stumbling gait and think she was drunk. In 1994, in her autobiography, "A Dream Is a Wish Your Heart Makes," she spoke openly about the degenerative effects of MS. "My equilibrium is no more; it's just progressively getting worse.  But I thank God I just didn't wake up one morning and not be able to walk. You learn to live with it. You learn to live with anything, you really do. I've always been religious. This just makes me appreciate the Lord even more because things could always be worse. I know he will see me through this."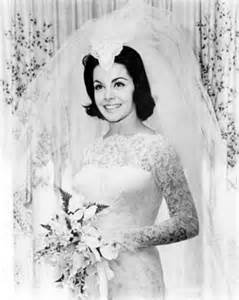 Funicello was born October 22, 1942, in Utica, NY.  Her family moved to Los Angeles when she was 4. At age 13, she was discovered by Disney in 1955. In 1965, Funicello married her agent, Jack Gilardi, and they had three children, Gina, Jack and Jason. The couple divorced 18 years later, and in 1986 she married Glen Holt, a harness racehorse trainer. Her children sometimes appeared on TV commercials she made for peanut butter.
I'm grateful that I had Annette for a role model. I lament that our teenage girls today are not so fortunate.  It is doing immeasurable harm to future generations.
In 1987, Walt Disney wanted to uphold Annette's modest, innocent image and asked her not to wear a bikini, but to wear a one-piece suit. She did, and said that she never regretted it.
I don't either!
Source: Read More: http://movies.yahoo.com/news/annette-funicello-mouseketeer-film-star-dies-172321939.html