Super Bowl XLVII on Answers.com:
Super Bowl Sunday has become a de facto American holiday and chances are you'll be among the 110+ million sitting around a TV come February 3. Super Bowl questions reign supreme on Answers.com this time of year. Before you chow down on wings and nachos, brush up on your NFL trivia with these popular questions about Super Bowl 47:

. . .
Super Bowl 47 Tickets: How Much Do Seats Cost For The San Francisco 49ers Vs. The Baltimore Ravens In New Orleans?*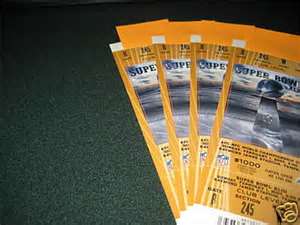 The Super Bowl is always the most expensive ticket of the NFL season, and the 2013 game is no different.
Those who want to see the San Francisco 49ers face the Baltimore Ravens on Feb.3 in New Orleans will have to spend at least a few thousand dollars. The cheapest ticket available on the ticket resale Web site StubHub is being sold for $2,119. The most expensive ticket on the site is a suite that is being valued at over $315,000, while the highest-priced individual seat is going for $53,333.69.
Even though it would cost a lot of money to attend Super Bowl XLVII, the tickets are actually less expensive than they have been in some years past. According to Bloomberg Businessweek, the average ticket price is down 11.7 percent from last season's game to $3,278.39, when the New York Giants defeated the New England Patriots in 2012.
*Source: (Read More) http://www.ibtimes.com/super-bowl-47-tickets-how-much-do-seats-cost-san-francisco-49ers-vs-baltimore-ravens-new-orleans
Whose favored to win?
The San Francisco 49ers are favored to win the 2013 Super Bowl.
Related Posts:
Super Bowl Trivia (Answers)
http://blog.beliefnet.com/watchwomanonthewall/?p=23140
Cancel that Super Bowl Party or risk Lawsuits!
http://blog.beliefnet.com/watchwomanonthewall/?p=23121