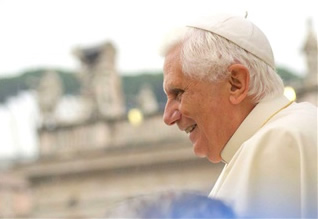 Calvin's Commentary: Did you ever think in your lifetime you could hear: " 'F**k Off, German C**t' ": Death Wishes and Hate Swirl on Social Media Following Pope Benedict's Resignation Announcement– Tweets sent about an aged Pope who is so ill he is forced to resign. There are many more Tweets equally as ugly aimed at the Roman Catholic Pope. I wasn't even going to post this, but when I read of what is taking place in the Colorado State House from State Sen. Pat Steadman of Denver … 
See …
Democrat Tells Christians: There's No Place In Society For You
http://blog.beliefnet.com/watchwomanonthewall/?p=23428
… I think, American Christians, you need to know what the sodomites have planned for all people of faith and who believe in the Bible. Whether you're Catholic, Protestant or Baptist, you had best open your eyes and form a Christian Coalition or you'll soon be not in nunneries and monasteries as the homosexual State Senator from Colorado is baying for, but in gulags and concentration camps – or if you're fortunate, maybe just in an insane asylum drugged into oblivion because the ObamaTAXcare plan found you to be out of your mind for believing in the 2nd Amendment and/or Leviticus 18:22.  We are living in perilous times. ▬ Donna Calvin– Watchwoman on the Wall ▬ Monday, February 11, 2013
P.S. Unfortunately, Tweets will not copy; therefore, I cannot paste them into the following article.  Too see numerous Tweets, please go to
http://www.theblaze.com/stories/2013/02/11/fk-off-german-ct-death-wishes-and-hate-swirl-on-social-media-following-pope-benedicts-resignation-announcement/
.
FOR IT IS WRITTEN…PERILOUS TIMES
[2 Timothy 3:1-6]  This know also, that in the last days perilous times shall come. [2]  For men shall be lovers of their own selves, covetous, boasters, proud, blasphemers, disobedient to parents, unthankful, unholy, [3]  Without natural affection, trucebreakers, false accusers, incontinent, fierce, despisers of those that are good, [4]  Traitors, heady, highminded, lovers of pleasures more than lovers of God; [5]  Having a form of godliness, but denying the power thereof: from such turn away. [6]  For of this sort are they which creep into houses, and lead captive silly women laden with sins, led away with divers lusts, [7]  Ever learning, and never able to come to the knowledge of the truth.
Pope Benedict XVI to resign
.
.
Editor's Note: The following story includes offensive themes and language.
Feb. 11, 2013 9:18am Billy Hallowell
This morning, the world learned that Pope Benedict XVI will become the first head of the Catholic Church to resign in 600 years. The Vatican, citing illness, announced that he will leave his position on Feb. 28. While many have responded with prayer and favorable words for Benedict, others have taken to social media to show contempt and to hurl hate-filled insults. From death wishes to overt disrespect, the themes and messages are overwhelmingly troubling.
Among the more prominent individuals to make his voice heard on the matter was Frankie Boyle, a BBC star and comedian. He took to Twitter to joke that the pope is likely hell-bound, writing that Benedict will soon be laughing alongside Adolf Hitler.
He followed this up with additional tweets, quipping about Benedict resigning after having sexual relations with a woman (obviously something he conjured up in an attempt to spawn laughter) and making other bizarre comments.
Boyle wasn't alone, though, in spouting such commentary. Twitchy captured other instances of offensive messages emerging in the wake of the Vatican's announcement. From wishing death upon Benedict to using offensive names and expletives to describe him, the statements coming from many Twitter users were especially vile.
Here's a sampling:
P.S. Unfortunately, Tweets will not copy; therefore, I cannot paste them into the following article.  Too see numerous posts, please go to
http://www.theblaze.com/stories/2013/02/11/fk-off-german-ct-death-wishes-and-hate-swirl-on-social-media-following-pope-benedicts-resignation-announcement/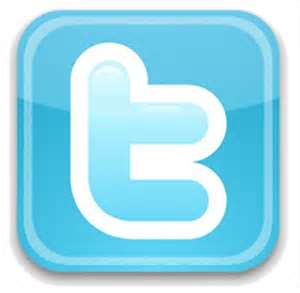 Some even created fake messages and pretended to re-tweet (share) them as though they were coming from the pope's Twitter account (@Pontifex is his username). Here are some examples:
Steady on old boy. RT @pontifex: f*** you and f*** your sh*tty job!!!1!!

— Ben (@ben_postgate) February 11, 2013
Read More: http://www.theblaze.com/stories/2013/02/11/fk-off-german-ct-death-wishes-and-hate-swirl-on-social-media-following-pope-benedicts-resignation-announcement/
Related Posts:
Democrat Tells Christians: There's No Place In Society For You
http://blog.beliefnet.com/watchwomanonthewall/?p=23428
Left tells Pope: 'F**k Off, German C**t'. Sends Death Wishes
http://blog.beliefnet.com/watchwomanonthewall/?p=23467