Dear Watchwoman Readers,
I have been in debilitating pain with arthritis in my arm and neck.  In fact, I haven't even turned on my computer until today, Dece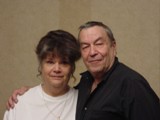 mber 17th, late this afternoon.  I have been off line since November 11th, when I made the last post here for Veteran's Day.
I had over 10,000 emails to clear off my email in-boxes and then I signed into my Watchwoman blog.  I had over 15,000 spams at Watchwoman so some of your comments might have gotten deleted since I simply couldn't look through almost 16,000 spams to see if there were any legitimate ones among the thousands of spams.  Evildoers never give up, do they!
Thank you for being patient with me.  I'm sorry I just simply couldn't make it out of my cocoon of discomfort trying to get rid of the pain.  I still have considerable pain, although it is better.  Today, I decided that I will be in pain at work, here blogging for Christ, or curled up in my cocoon of misery, so I might as well make my time count for Christ.  Amen?  Amen!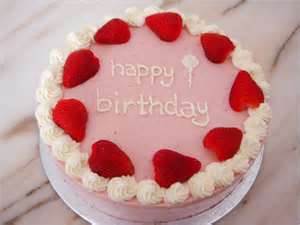 During this off time, I had a birthday.  I'm now 69.  We didn't do anything for my birthday, I had no desire to.  Too much pain.
I managed to make it to my born-again Jewish niece's apartment, Sylvia, to celebrate Thanksgiving dinner there with her, my great niece, Naomi, and my family.  Naomi is absolutely the prettiest girl on planet earth.  Cheryl, my daughter, and Bernie, my son, came over here Friday (that I refuse to shop on and refuse to call Black Friday) following Thanksgiving and we enjoyed leftovers Sylvia sent home with us.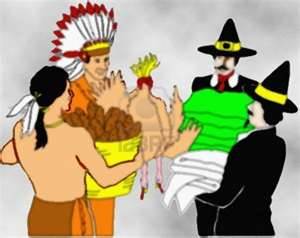 Sunday, December 9th, we celebrated Hanukkah with Sylvia, Naomi, my family, and several of Sylvia's and Naomi's friends.  We had genuine latkes (Jewish potato pancakes and corned beef).  Ummm good!  Homemade from scratch by Sylvia!
Please continue to pray for me and if you haven't been, please, I covet your prayers.
I haven't been able to attend church or co-hos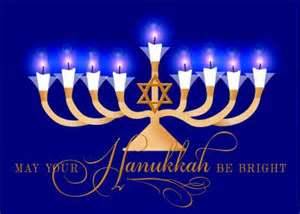 t the radio program with Pastor Ernie Sanders, "What's Right, What's Left, the voice of the Christian Resistance."  But I'm going to be going back to that soon too.
Please, listen to "What's Right, What's Left with Pastor Ernie Sanders, "The Voice of the Christian Resistance" …. 10 PM-12 midnight, over 1220 AM Radio – or – on the Internet www.WHKWradio.com or at www.WRWL.org .  Call into the Radio Program, Nation-Wide 1-888-677-9673, Locally 1-216-901-0933.  Pastor Sanders is on World Wide and has more than 6 million listeners!
ANOTHER JUDGMENT
Meanwhile, so much has happened.  I have been unable to write about it.  Our hearts were broken by the most recent massacre of 20 children, little more than innocent angelic-like babies in an elementary scho0l in CT, and their teachers.  I cannot even think of it without crying!
Alas, I have a solution!  Arm and train every teacher like a militia and I can practically guarantee that will be the last coward to murder 5-year old babies in kindergarten ever again!
Still, I cannot help of thinking that 3,200 babies are massacred every day inside the often bacteria-filled, filthy, bloodied walls of Planned Parenthood.  No one buries them.  They are tossed out with the garbage.  No one posts any heart-wrenching signs that are shown on our TV screens 24/7.  No one puts mountains of teddy bears in makeshift memorials.  No one holds any candlelight vigils in gymnasiums shedding tears.  The 24/7 media ignores the cries of the most innocent.  They are able to ignore not just a massacre, but a holocaust!  The president never visits the towns where 3,200 are slaughtered daily spewing gallons of blood nor does he read their names or does he wipe tears from his eyes over them!  Politicians, the media and 99.99999% of Americans ignore the massacre every day — 3,200 every day murdered, just as wantonly as the 20, and no one cares — as long as it's called LEGAL!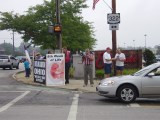 We ask why did a crazy man go into an elementary school and murder innocent babies?  God help us!  God forgive us!  It is little wonder that God has forgotten the schools.  After all, the government, by the will of the American people, has banned God to be in schools.  What do we expect?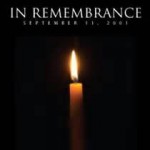 Thus saith the LORD; A voice was heard in Ramah, lamentation, and bitter weeping; Rahel weeping for her children refused to be comforted for her children, because they were not. [Jeremiah 31:15]
See Related Posts
Where has Watchwoman on the Wall been? Crying with America!
http://blog.beliefnet.com/watchwomanonthewall/?p=22079

Sandy Hook Tragedy: What do I tell my children?
http://blog.beliefnet.com/watchwomanonthewall/?p=22108
SHORTCUT TO RETURN TO WATCHWOMAN ON THE WALL
www.WW123456.com
↓↓↓↓↓↓↓↓↓↓↓↓↓↓↓↓↓↓↓↓↓↓↓↓↓↓↓↓
PLEASE SCROLL DOWN TO
"FILED UNDER"
CLICK ON ANY OF THOSE TOPICS TO TAKE YOU TO SIMILAR POSTINGS
Posted by Donna Calvin — Monday, December 17, 2012
Please share this Watchwoman post on Facebook, Linkedin, Google+1, Twitter to all your friends.
Click "Like", Share, and Leave Comments.
Visit Word Warriorette, a free Yahoo Group, and subscribe to be notified (one email a day) of new posts on Watchwoman.
http://groups.yahoo.com/group/WordWarriorette/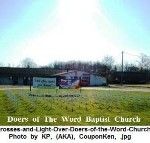 (Posted 12/17/12)
BEST OF THE BEST ON WATCHWOMAN
"Inspirational. Do you know for sure?"