Comedian Tim Allen has an idea for a home improvement at the White House: Get a new tenant!
Calvin's Commentary and a prayer: At the Watchwoman and Watchman's house, the DVR is set to record every episode of Tim Allen's "Last Man Standing"! It is very entertaining! It humorously and delightfully encapsulates Tim's struggle to be a man in a society that has been femin-nazi-ized! For 99% of the time, it is not offensive to moral standards of decent human beings. A rarity for TV shows, especially comedic ones. Today, Hollyweird insists, that if it's one intended to provoke laughter, it has to be obnoxiously offensive to the sensibilities of morality. Why? Because it's easier to get a laugh at dirty jokes or piggish scenarios than it is to get a laugh at something that is not shocking. Immoral and piggish is shockingly disgusting and human's instinctively laugh. "Last Man Standing" is indeed about the American male being a rare breed in these biblically prophesied last days of rebellion against God's Agenda. The title of the show says it accurately. Tim Allen's character is one of the real last men standing in America. The devil has convinced men to allow themselves to be whipped into their place by the anti-Christian feminazi movement.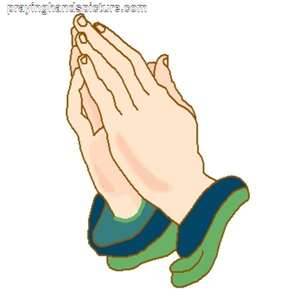 I pray that God wakes up our Christian American men! I pray that men be equipped to fight for their rightful place in a Christian society. I pray for men in our land today that they don't allow the Allan Alda's, Phil Donahue's, Ellen DeGeneres', Whoopie Goldberg's, Oprah's, ad infinitum, beat them into submission of, a neutralized position of "male guilt" – similar to "white guilt". I pray for courage and valor for young men, husbands, fathers, grandpas and pastors to stand up for what is their place in a godly society and for what God demands of them, not political correctness! I pray that men read their Bibles and sit under real ministers and preachers of the Gospel of Jesus Christ, to find out what a REAL man is — so they are enabled to follow Christ's example of what a REAL man is! A real man doesn't have to be a cheating, lying, serial adulterer, like the impeached rapist Clintooooon. I pray that real men be enlarged to love their families, to set good examples for their children, to be stalwarts who would never let their daughters dress like prostitots. I pray they are given the Holy Spirit of life to have more depth than vapid TV characters who only think about sports while cowarding to the sidelines when confronted by godless feminazis. I pray they study: [Ephesians 5:25] Husbands, love your wives, even as Christ also loved the church, and gave himself for it; 26 That he might sanctify and cleanse it with the washing of water by the word, 27 That he might present it to himself a glorious church, not having spot, or wrinkle, or any such thing; but that it should be holy and without blemish. 28 So ought men to love their wives as their own bodies. He that loveth his wife loveth himself. 29 For no man ever yet hated his own flesh; but nourisheth and cherisheth it, even as the Lord the church.
Real men are perishing today because they lack knowledge. I pray they heed the warning from God their Father in heaven who wrote in [Hosea 4:6] My people are destroyed for lack of knowledge: because thou hast rejected knowledge, I will also reject thee, that thou shalt be no priest to me: seeing thou hast forgotten the law of thy God, I will also forget thy children. And I give thanks for every true Christian man God has given us on planet earth. In Jesus Christ's name, Amen.
▬ Donna Calvin ▬ Monday, October 15, 2012
===========================
By SEAN DALY
Last Updated: 6:16 AM, October 15, 2012
Posted: 1:22 AM, October 15, 2012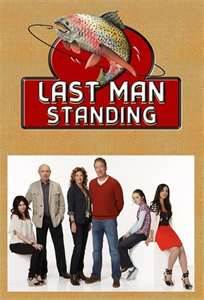 Comedian Tim Allen has an idea for a home improvement at the White House: Get a new tenant!
A rare Republican in Democrat-loving Hollywood — let alone in prime time — Allen delivers a comic smackdown in the season premiere of his ABC sitcom, "Last Man Standing."
It's the first sign the GOP may be making inroads in what has been nearly solid support for the president on the left coast.
In the episode, airing four days before the election, Allen's uber-conservative character, Mike Baxter, tries to persuade his impressionable 18-year-old daughter to vote for Mitt Romney.
"The Democrats will tax [your] inheritance and probably use that money to throw gay weddings for illegal aliens," Allen's character tells the Kardashian-loving teen, who thinks Bill Clinton's mother is secretary of state.
"Democrats love spending other people's money. Free health care for everybody . . . Whoopee! Now lazy people can go around licking doorknobs."
While Allen squeezed some jokes in at the president's expense, he wasn't given an unlimited leash to bite into Bam.
Allen told The Post that the Disney-owned network scrapped numerous jokes, including one in which his character calls the president "a communist."
"I love communist jokes," Allen said. "The right sees everything as a communist."
"We also had this line about the Clintons where I say, 'They're like shingles; just when you think they are gone, they pop back up.' "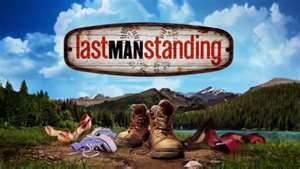 That, too, got cut.
Among the lines that survived:
* "Romney is a doer. It's easy to be consistent, like Obama, when all you have done is 'organize communities.' "
* "He did a great job with that South Side of Chicago. It runs like a watch down there. Of course, you can't wear one."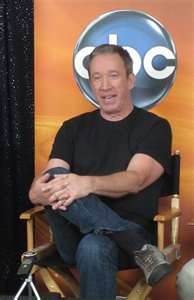 Allen said there are plenty of jokes aimed at Romney — because the network thought it was necessary to give the show some balance.
Read More: http://www.nypost.com/p/news/national/tim_stuns_wood_with_bam_slams_mD27QlhZQvrLnod3NKJxNI
↓↓↓↓↓↓↓↓↓↓↓↓↓↓↓↓↓↓↓↓↓↓↓↓↓↓↓↓
PLEASE SCROLL DOWN TO
"FILED UNDER"
CLICK ON ANY OF THOSE TOPICS TO TAKE YOU TO SIMILAR POSTINGS
Posted by Donna Calvin — Monday, October 15, 2012
Please share this Watchwoman post on Facebook, Linkedin, Google+1, Twitter to all your friends.
Click "Like", Share, and Leave Comments.
Visit Word Warriorette, a free Yahoo Group, and subscribe to be notified (one email a day) of new posts on Watchwoman.
http://groups.yahoo.com/group/WordWarriorette/
DISCLAIMER: Beliefnet puts paid advertisements on "Watchwoman on the Wall" blog site including some that would never be approved of by the King James Bible, Pastor Ernie Sanders of Doers of the Word Church, What's Right-What's Left Radio Ministry, the Voice of the Christian Resistance, Geauga County Right to Life and Donna Calvin. We at www.WRWL.org do not condone, endorse, adhere to, practice or believe in many of the topics and some of what other bloggers promote or their religions at Beliefnet. However, Mrs. Calvin has no control of what Beliefnet displays. She blogs at Beliefnet because she is in the missionary field ministering to true believers posting articles and commentaries informing pro-life, conservative Christians of recent anti-Christian acts and hostile legislation to God's Agenda and His Will for the world. Hopefully, unbelievers will read these along with the salvation message of Jesus Christ as written in the Gospel of John, Chapter 3, according to the King James Bible, and be saved. A missionary must go into the unbelievers' territory to reach them. Her mission is to Proclaim Warning to a Nation that has forgotten their Lord and Savior Jesus Christ, the only Truth, the Life, and the only Way to the One God the Father. (Posted 10/15/12)
BEST OF THE BEST ON WATCHWOMAN
"Inspirational. Do you know for sure?"
http://blog.beliefnet.com/watchwomanonthewall/?p=4928
~†~