"Grown ups killed my kitty"

SALT LAKE CITY — AP – An 8-year-old Utah boy wrote a letter to his local newspaper after an animal shelter worker failed to write a note to save his cat from being euthanized. "Yesterday grown-ups killed my kitty, my best friend, when they weren't supposed to," he said. The letter appeared in The Herald Journal, of Logan, on Thursday. By Friday, it had received the fourth-most comments on the newspaper's website – behind three letters about Republican presidential nominee Mitt Romney. Some berated the shelter for failing to keep the cat safe. Others criticized the family for letting the cat outside, failing to have it on a leash or not looking for the cat at the shelter sooner. Still others faulted the neighbors who had trapped the cat and denied having seen it when asked.
Jason Sazama checked the Cache Humane Society's website but didn't see any photos resembling Toothless. After two busy days on the road for work, he decided to swing by the organization's shelter Tuesday to see if Toothless had turned up.
http://hosted.ap.org/dynamic/stories/U/US_KITTY_KILLED_CHILDS_LETTER?SITE=AP&SECTION=HOME&TEMPLATE=DEFAULT&CTIME=2012-10-05-20-14-07
______________________________________________________________
[EDITOR'S NOTE: The neighbors who caught and trapped Toothless and called animal control were upset because the cat frequented their yard and left unwanted "presents" in their sandbox. Subsequently they lied to the young brothers, Rayden and Devin, when they came knocking on their door asking about their lost kitty, claiming they had never seen Toothless. – Donna Calvin]
______________________________________________________________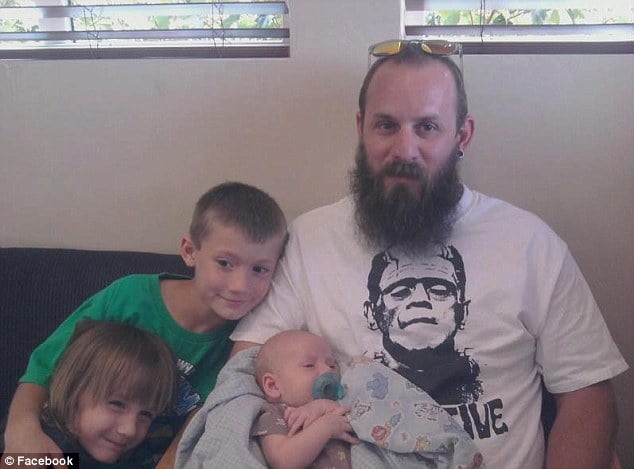 Rayden Sazama's letter:
To the editor: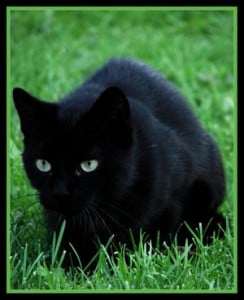 My name is Rayden. I am 8 years old and I live in Logan. Yesterday grown-ups killed my kitty, my best friend, when they weren't supposed to. Because I really don't know how to write, my PaPa is writing down the things I think and say.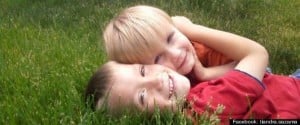 My kitty's name is Toothless. When I got him I had just seen "How to Train a Dragon" at the movies. My kitty looked just like the dragon Toothless with big green eyes and the hair around his head. Toothless, my cat, has long fluffy hair and sleeps on my bed and loved to play with my brother and me. Toothless would let us carry him around all the time. He was our best friend.
Last week he didn't come in at night. Sometimes he does that, but this time he didn't come back. After two days my little brother Devin, who is 5, and I went to every house on our street and asked everyone if they had seen Toothless our cat. Everyone said no. We were worried and scared something was wrong.
On Wednesday after work my dad went to the animal shelter as it was closing. They didn't want to let him in, but they did. He asked if there was a cat with long black fluffy hair there. They let my dad in to look at the cages, and there was Toothless! He was curled up laying in the back of the cage very scared. When my dad made his funny meow sound that he does to make him come home, Toothless jumped up and came to the screen and rubbed up against it and was so happy to see my dad, and he wasn't scared anymore.
My dad wanted to take him home, but they said he had to go to another office building and pay a fee. The lady at the shelter said it would be OK and told him to come back the next day and we could get Tothless. When my dad came home and told my little brother and me he found Toothless we were so happy and we weren't scarred or worried anymore.
My dad went back the next day to get our kitty and they told him they didn't have any long-haired black cats. They only had a white fluffy cat. My dad waited a long time for the lady to come back and talk to him. The same lady that told my dad to come back the next day said she was sorry. She had forgotten to leave a note to tell the people my dad would be there for Toothless and they had just killed my cat that morning. She had just forgotten to write a note to save a member of my family. They killed him and I don't know why.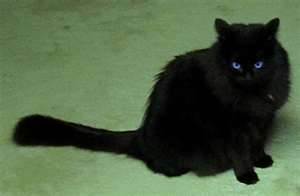 My dad found out where he had been picked up and it was our neighbors down the street that don't like cats and dogs. They had caught him in a trap and gave him to the police to take him away. When Devin and I knocked on their door and asked if they had seen Toothless they told us no, and that was a lie. My dad and mom tell me and Devin not to lie and that is right. I didn't think big people lied because they are grown ups and know what is right. Now I don't know what to do. My cat Toothless is dead; the people that killed him didn't even give him to my dad so we could bury him. What do I do now?
Online: http://bit.ly/QKGGjnGrown-ups killed my kitty

↓↓↓↓↓↓↓↓↓↓↓↓↓↓↓↓↓↓↓↓↓↓↓↓↓↓↓↓
PLEASE SCROLL DOWN TO
"FILED UNDER"
CLICK ON ANY OF THOSE TOPICS TO TAKE YOU TO SIMILAR POSTINGS
Posted by Donna Calvin — Saturday, October 06, 2012
Please share this Watchwoman post on Facebook, Linkedin, Google+1, Twitter to all your friends.
Click "Like", Share, and Leave Comments.
Visit Word Warriorette, a free Yahoo Group, and subscribe to be notified (one email a day) of new posts on Watchwoman.
http://groups.yahoo.com/group/WordWarriorette/
DISCLAIMER: Beliefnet puts paid advertisements on "Watchwoman on the Wall" blog site including some that would never be approved of by the King James Bible, Pastor Ernie Sanders of Doers of the Word Church, What's Right-What's Left Radio Ministry, the Voice of the Christian Resistance, Geauga County Right to Life and Donna Calvin. We at www.WRWL.org do not condone, endorse, adhere to, practice or believe in many of the topics and some of what other bloggers promote or their religions at Beliefnet. However, Mrs. Calvin has no control of what Beliefnet displays. She blogs at Beliefnet becaise she is in the missionary field ministering to true believers posting articles and commentaries informing pro-life, conservative Christians of recent anti-Christian acts and hostile legislation to God's Agenda and His Will for the world. Hopefully, unbelievers will read these along with the salvation message of Jesus Christ as written in the Gospel of John, Chapter 3, according to the King James Bible, and be saved. A missionary must go into the unbelievers' territory to reach them. Her mission is to Proclaim Warning to a Nation that has forgotten their Lord and Savior Jesus Christ, the only Truth, the Life, and the only Way to the One God the Father. (Posted 10/06/12)
BEST OF THE BEST ON WATCHWOMAN
"Inspirational. Do you know for sure?"
http://blog.beliefnet.com/watchwomanonthewall/?p=4928
~†~