Calvin's Commentary and a prayer: We watched this Mandel vs Brown debate on TV on October 25, 2012 (the only one that was televised) and I completely concur with the 60% who said Josh Mandel won the debate!  He has signed Grover Norquist's "Taxpayer Protection Pledge" and Cincinnati Right To Life pro-life pledge.  Josh Mandel is the man for the job. Democrat baby-killing-lovin' pro-death Sherrod Brown has failed to pay his taxes 3 times — and he said, he "forgot!" Additionally, Sherrod Brown hates guns, hates free speech, hates children because he wants every kind of fornicator teaching them and he obviously hates seniors because he's backing 100% ObamaCare with death panels and is taking $716 billion from Seniors Medicare. He wants sodomites to openly serve in the U.S. Military and wants to destroy traditional marriage too.  Josh knows about the military.  He did 2 tours in Iraq.  See below for some information about Grover Norquist's Americans Tax Reform "Taxpayer Protection Pledge".  Let us pray: Lord, God, Our Father in Heaven, please protect our children. Stop the anti-life, anti-Christian agenda sweeping our nation. Remove the curse that the evildoers who the people have elected either through ignorance or greed to grease their own pockets at the expense of moral righteousness. Halt the advancement of the evil and pro-death Democrat Party, In Jesus' name, we pray. Amen.▬ Donna Calvin ▬ Monday, October 29, 2012
=======================================
=======================================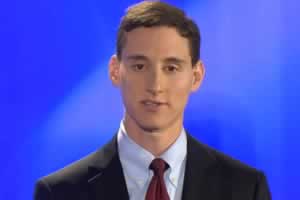 From Josh Mandel's Campaign Manager
October 26, 2012
Hello all Ohioans!
Last night, October 25th, Josh Mandel had his third and final debate with Sherrod Brown.  I can comfortably tell you that Josh beat him and went 3-0 in these Senate debates.
But don't just take my word for it…
This morning I was happy to wake up to a survey of debate viewers conducted by NBC-2 in Dayton.
Even though Dayton leans Democrat, 60% of the debate viewers said that Josh won the debate!
If that motivates you to help us keep gas in the tank, volunteers on the phones and ads on the air, then please click here to donate today!
Your donation of $25, $50, $100, $250, $500 or even more will help grow our momentum through Election Day.
In the previous debates Sherrod Brown was described as "frustrated" and "agitated".
And last night again, Sherrod was erratic and simply all over the place.  One time he was so ridiculously dodging the question of why he hasn't passed a budget in three years, that the moderator Chuck Todd had to call him out on it.
All eyes are on Ohio.  Josh is the 51st vote to take back the Senate, repeal Obamacare and bring fiscal discipline to Washington.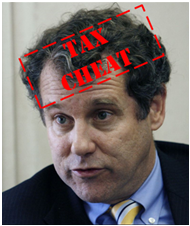 If you're on board to help us charge through the finish line, please click here and give whatever you can.
I wish you could have seen the debate last night.  You would have been proud.
11 days til victory!
Ray Yonkura
Campaign Manager
Josh Mandel for U.S. Senate
Josh Mandel's Web site: jobs.joshmandel.com/
=======================================
Info: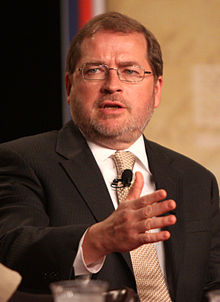 Grover Glenn Norquist (born October 19, 1956) is an American lobbyist, conservative activist,[3] and founder and president of Americans for Tax Reform. He is a member of the Council on Foreign Relations.[4] He is known as the promoter of the "Taxpayer Protection Pledge", which was signed by 95% of all Republican Congressmen and all but one of the 2012 Republican presidential candidates, to oppose increases in marginal income tax rates for individuals and businesses, as well as net reductions or eliminations of deductions and credits without a matching reduced tax rate.[5]      Norquist grew up in Weston, Massachusetts. He is the son of Carol (née Lutz) and Warren Elliott Norquist, a vice president of Polaroid Corporation[6][7] and is of Swedish lineage.[8][9] Norquist became involved with politics at an early age when he volunteered for the 1968 Nixon campaign, assisting with get out the vote efforts.[10] He graduated from Weston High School and enrolled at Harvard University in 1974, where he obtained both a B.A. and an M.B.A.. While in college, Norquist was an editor at the Harvard Crimson and helped to publish the libertarian-leaning Harvard Chronicle.[11] He was also a member of the Hasty Pudding Theatricals. Norquist has said: "When I became 21, I decided that nobody learned anything about politics after the age of 21."[10] He attended the Leadership Institute in Arlington, Virginia,[12] an organization that teaches conservative Americans how to influence public policy through activism and leadership.[13]    As of late 2011, 238 of 242 House Republicans and 41 out of 47 Senate Republicans had signed ATR's "Taxpayer Protection Pledge", in which the pledger promises to "oppose any and all efforts to increase the marginal income tax rate for individuals and business; and to oppose any net reduction or elimination of deductions and credits, unless matched dollar for dollar by further reducing tax rates."[5][24]
Source: Wikipedia – http://en.wikipedia.org/wiki/Grover_Norquist
↓↓↓↓↓↓↓↓↓↓↓↓↓↓↓↓↓↓↓↓↓↓↓↓↓↓↓↓
PLEASE SCROLL DOWN TO
"FILED UNDER"
CLICK ON ANY OF THOSE TOPICS TO TAKE YOU TO SIMILAR POSTINGS
Posted by Donna Calvin — Monday, October 29, 2012
Please share this Watchwoman post on Facebook, Linkedin, Google+1, Twitter to all your friends.
Click "Like", Share, and Leave Comments.
Visit Word Warriorette, a free Yahoo Group, and subscribe to be notified (one email a day) of new posts on Watchwoman.
http://groups.yahoo.com/group/WordWarriorette/
DISCLAIMER: Beliefnet puts paid advertisements on "Watchwoman on the Wall" blog site including some that would never be approved of by the King James Bible, Pastor Ernie Sanders of Doers of the Word Church, What's Right-What's Left Radio Ministry, the Voice of the Christian Resistance, Geauga County Right to Life and Donna Calvin.  We at www.WRWL.org do not condone, endorse, adhere to, practice or believe in many of the topics and some of what other bloggers promote or their religions at Beliefnet.  However, Mrs. Calvin has no control of what Beliefnet displays.   She blogs at Beliefnet because she is in the missionary field ministering to true believers posting articles and commentaries informing pro-life, conservative Christians of recent anti-Christian acts and hostile legislation to God's Agenda and His Will for the world.  Hopefully, unbelievers will read these along with the salvation message of Jesus Christ as written in the Gospel of John, Chapter 3, according to the King James Bible, and be saved.  A missionary must go into the unbelievers' territory to reach them.  Her mission is to Proclaim Warning to a Nation that has forgotten their Lord and Savior Jesus Christ, the only Truth, the Life, and the only Way to the One God the Father. (Posted 10/29/12)
BEST OF THE BEST ON WATCHWOMAN
"Inspirational. Do you know for sure?"
http://blog.beliefnet.com/watchwomanonthewall/?p=4928
~†~