The GOP generally wants no gays in the military, but apparently in Congress is OK.
First, in the U.S. House, the Hill reports,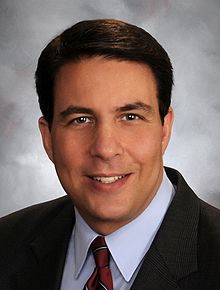 Richard Tisei could become the first openly gay Republican elected to serve in Congress, but he's more interested in framing himself as part of the centrist wing of the party than as a trailblazer. . . .
Tisei said that in his home district, being gay is a "non-issue," but noted his profile as a pro-gay-marriage, pro-abortion-rights Republican could help him knock off eight-term Rep. John Tierney (D-Mass.), whose campaign has been tarnished by his in-laws' legal troubles. . . .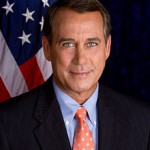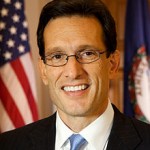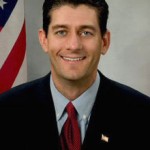 Tisei has raised just shy of $50,000 from House Republicans, including donations from Speaker John Boehner (R-Ohio), House Majority Leader Eric Cantor (R-Va.) and House Budget Committee Chairman Paul Ryan (R-Wis.). Boehner also hosted a fundraiser for Tisei and New Hampshire's two Republican representatives about a month ago.
Another, in the Colorado state Senate:
A Colorado Republican vacancy committee is scheduled Saturday to interview — and is expected to appoint — a Denver gay man in order to fill an empty position on the November ballot.
Multiple GOP sources have confirmed that Michael Carr is the only candidate being considered to fill the Senate District 31 vacancy after Brandon Kelley ended his campaign earlier this summer.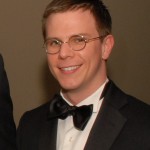 If Carr is selected he'll go head-to-head with gay Denver Democrat state Sen. Pat Steadman.
by Joel McDurmon on Jul 26, 2012
Continue Reading on thehill.com
Source: America Vision News – Advancing the Faith and Protecting Liberty
http://americanvisionnews.com/4193/boehner-ryan-help-fund-homosexual-in-gop
Related Watchwoman posts
(if links do not work, copy and paste)
Record Number of Openly Gay Candidates Running
http://blog.beliefnet.com/watchwomanonthewall/?p=18094

Republicans Boehner, Ryan, Cantor help fund homosexuals in GOP
http://blog.beliefnet.com/watchwomanonthewall/?p=18159
↓↓↓↓↓↓↓↓↓↓↓↓↓↓↓↓↓↓↓↓↓↓↓↓↓↓↓↓
PLEASE SCROLL DOWN TO
"FILED UNDER"
CLICK ON ANY OF THOSE TOPICS TO TAKE YOU TO SIMILAR POSTINGS
Posted by Donna Calvin — Friday, July 27, 2012
Please share this Watchwoman post on Facebook, Linkedin, Google+1, Twitter to all your friends.
Click "Like", Share, and Leave Comments.
Visit Word Warriorette, a free Yahoo Group, and subscribe to be notified (one email a day) of new posts on Watchwoman.
http://groups.yahoo.com/group/WordWarriorette/
DISCLAIMER: Beliefnet puts paid advertisements on "Watchwoman on the Wall" blog site including some that would never be approved of by the King James Bible, Pastor Ernie Sanders of Doers of the Word Church, What's Right-What's Left Radio Ministry, the Voice of the Christian Resistance, Geauga County Right to Life and Donna Calvin.  We at www.WRWL.org do not condone, endorse, adhere to, practice or believe in many of the topics and some of what other bloggers promote or their religions at Beliefnet.  However, Mrs. Calvin has no control of what Beliefnet displays.   She blogs at Beliefnet because she is in the missionary field ministering to true believers posting articles and commentaries informing pro-life, conservative Christians of recent anti-Christian acts and hostile legislation to God's Agenda and His Will for the world.  Hopefully, unbelievers will read these along with the salvation message of Jesus Christ as written in the Gospel of John, Chapter 3, according to the King James Bible, and be saved.  A missionary must go into the unbelievers' territory to reach them.  Her mission is to Proclaim Warning to a Nation that has forgotten their Lord and Savior Jesus Christ, the only Truth, the Life, and the only Way to the One God the Father.
BEST OF THE BEST ON WATCHWOMAN
"Inspirational. Do you know for sure?"
http://blog.beliefnet.com/watchwomanonthewall/?p=4928
~†~