Watchwoman Editorial:  You can count on it, Democrat Rep. Andre Carson, a communist progressive, is counting on white guilt to get this nonsense and outrageous assertion that American public schools should be modeled after Islamic madrassas through Congress. It worked in the 50's, 60's, 70's, 80's, 90's on through Bill Clinton's and Obama's regimes to get all kinds of nonsensical anti-America, anti-Christian legislation passed and the communist, Marxist Progressive Democratic Caucus, of which Carson is a member, is counting on your white guilt to get all kinds of fearful pro-Muslim-Islamic – anti-Christian laws passed. Americans, regardless of your color, don't be carried away by the lies of the Islamic Brotherhood and our many pro-Muslim officials appointed by Obama and elected by the voters of the USA through ignorance and white guilt to ruin our country. Why is it that every Muslim country is horrible to women, why is it that they regularly bomb each other over differences in their religion of peace dogma, while the USA honors women, and where we have the 1st Amendment to practice our own faith freely – something NO ONE can do in any Islamic country? Don't be mislead by those who hate Jesus Christ and seek to serve the wiles of Satanic forces through savage acts of terrorism, murders, bombings, beheadings, rapes, and all the evils you have heard about for years nightly on the news! Don't accept the lunacy of the 9-11 terrorists' dogma! I want you to recall how Sadaam Hussein and his demon-possessed sons enjoyed the cries of people they put through huge shredders who they considered their enemies. Wake up America before it is too late!▬Donna Calvin ▬ Tuesday, July 17, 2012
_______________________________________________________________
Compiled In Part From Info Found at: Act for America – www.ACTforAmerica.org
Last week, Brigitte Gabriel appeared on Hannity to discuss Rep. Andre Carson's outrageous assertion that our public schools should be modeled after Islamic madrassas.
Also last week, Rep. Louie Gohmert spoke eloquently about protecting freedom as he introduced into the Congressional Record the ACT! for America open letter to Congress opposing revisions to FBI counterterrorism training materials.
Both short video clips are available for viewing below. Please forward this email to others you think might be interested, and encourage them to sign up for our email alerts at www.ACTforAmerica.org.

About: Brigitte Gabriel (a.k.a. Nour Saman, born October 21, 1964), is the pseudonym of a Lebanese American journalist, author, and activist.[1][2] Gabriel says that Islam keeps countries backward,[3][4] and that it teaches terrorism.[5][6][7] To promote her views, she founded the American Congress For Truth and ACT! for America so that others may "fearlessly speak out in defense of America, Israel and Western civilization."[8] (Wikipedia)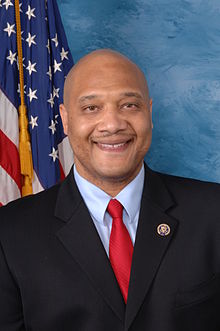 About: Rep. Andre Carson: He is a member of the Congressional Progressive Caucus, New Democrat Coalition and the youngest member of the Congressional Black Caucus. Among others, he is also a member of the Congressional Automotive Caucus, Cancer Action Caucus, Children's Caucus, Climate Change Caucus, Human Rights Caucus, International Conservation Caucus, Labor and Working Families Caucus, Study Group on Public Health, Democratic Budget Group, LGBT Equality Caucus, Military Family Caucus and Renewable/Efficient Energy Caucus. He also serves as the Congressional Black Caucus liaison to the Sustainable Energy and Environment Coalition (CBC Liaison).[4] In the 2008 Presidential Election, Carson endorsed Senator Barack Obama in April 2008, and later won Obama's endorsement for his own May 2008 Democratic primary battle. Carson was the first member of Indiana's Congressional Delegation to announce his support for then-candidate Obama.[5] (Wikipedia)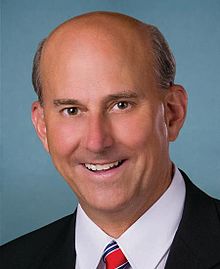 About: Rep. Louie Gohmert: He has signed the Americans for Tax Reform's Taxpayer Protection Pledge.[3] Gohmert has a pro-life voting record. He has stated that he believes that life begins at conception. Gohmert sponsored the Sanctity of Human Life Act. Gohmert voted for the Child Interstate Abortion Notification Act, a bill that prohibits the transportation of a minor across state lines for the purposes of an abortion without the consent of the minor's parents. He has 100% Pro-Life voting record rating from the NRLC.[4][5] (Wikipedia)
 This is a short video and well worth watching!
_____________________________________________________________
This video is long 36 minutes, but very interesting:

_____________________________________________________________
_____________________________________________________________
Sources: Wikipedia, Fox News, Act for America
____________________________________________
Related Watchwoman Posts
FOUR PART SERIES ON THE DANGERS OF ISLAM
AND
THE ONLY SOLUTION!
↓↓↓↓↓↓↓↓↓↓↓↓↓↓↓↓↓↓↓↓↓↓↓↓↓↓↓↓
PLEASE SCROLL DOWN TO
"FILED UNDER"
CLICK ON ANY OF THOSE TOPICS TO TAKE YOU TO SIMILAR POSTINGS
~†~
Posted by Donna Calvin — Tuesday, July 17, 2012
~†~
Please share this Watchwoman post on your Facebook page, Linkedin, Google+1, Twitter to all your friends.
Please click "Like", Share, and Leave Comments. 
Visit Word Warriorette, a free Yahoo Group, and subscribe to be notified (one email a day)
of new posts on Watchwoman.
http://groups.yahoo.com/group/WordWarriorette/
DISCLAIMER: Beliefnet puts paid advertisements on "Watchwoman on the Wall" blog site including some that would never be approved of by the King James Bible, Pastor Ernie Sanders of Doers of the Word Church, What's Right-What's Left Radio Ministry, the Voice of the Christian Resistance, Geauga County Right to Life and Donna Calvin.  We at www.WRWL.org do not condone, endorse, adhere to, practice or believe in many of the topics and some of what other bloggers promote or their religions at Beliefnet.  However, Mrs. Calvin has no control of what Beliefnet displays.   She blogs at Beliefnet because she is in the missionary field ministering to true believers posting articles and commentaries informing pro-life, conservative Christians of recent anti-Christian acts and hostile legislation to God's Agenda and His Will for the world.  Hopefully, unbelievers will read these along with the salvation message of Jesus Christ as written in the Gospel of John, Chapter 3, according to the King James Bible, and be saved.  A missionary must go into the unbelievers' territory to reach them.  Her mission is to Proclaim Warning to a Nation that has forgotten their Lord and Savior Jesus Christ, the only Truth, the Life, and the only Way to the One God the Father.
Read more: http://blog.beliefnet.com/watchwomanonthewall/?p=4928
~†~
~END~