NATIONAL DAY OF PRAYER, THURSDAY, MAY 3, 2012
Watchwoman:  For atheists, it is not a National Day of Prayer on May 3rd. They are holding protests to insult God calling it their National Day of Reason on May 4th.  They are a day late and a dollar short, don't you think?  Because when atheists make an attack, a direct affront to God, it is NOT called Reason, it is called Treason.  What a bunch of perishing fools atheists are!  No one can argue with God and win.  No one ever has and no one ever will.
Christians, I hope you plan to participate in the National Day of Prayer in your area at organized prayer gatherings.  If you don't know of anything planned in your area, at noon — or if you work on your way home at 5 or 6 PM — just go up to the Flag Pole in front of your City Hall in your town and pray out loud.  If you can't think of anything to say, even if you just pray a simple prayer like . . .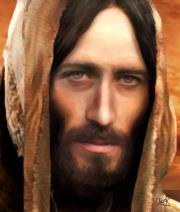 Our Father, who art in heaven
hallowed be thy Name,
thy kingdom come,
thy will be done,
on earth as it is in heaven.
Give us this day our daily bread
And forgive us our trespasses,
as we forgive those
who trespass against us.
And lead us not into temptation,
but deliver us from evil.
For thine is the kingdom,
and the power, and the glory,
for ever and ever.
Amen.
You can take your King James Bible with you and read a Psalm.  You might want to add: "God Save America, God bless and protect our troops, Give us righteous and Godly Officials from the White House to the School House and please grant mercy and perseverance to the saints not only in America but world wide!  In Jesus name, I pray.  Amen" 
At noon you just might be pleasantly surprised to see other people there.  You are allowed to pray on government grounds and you can pray in THE NAME OF JESUS, but if you don't now, one day soon, you won't be able to.  You do not need permission to say a public prayer from any government official.  It is your First Amendment Right!  ▬ Donna Calvin
---
Secularists counter May 4, 2012, National Day of Prayer with National Day of Reason
Holding "science for reason" book exchange May 4 — turn in a Bible and receive a free copy of Charles Darwin's "The Origin of Species"
By Kimberly Winston| Religion News Service, Published: April 27
As millions of Americans bow their heads next Thursday (May 3) for the annual National Day of Prayer, atheists, humanists and other nontheists will mark a day of their own.
The National Day of Reason — or "NDR" in the shorthand of the nontheist community — will also be held May 3, part protest, part celebration and totally godless.
"In times of great conflict and worry, people want to look to a higher power, and I am sympathetic to that," said Paul Fidalgo, communications director at the Center for Inquiry. "But our day puts the focus back on people and what we can do for ourselves. We are trying to make a better world on our own by emphasizing good works and good deeds on the day."
To that end, local groups of nontheists will hold blood drives (Groton, Conn.) training in lobbying politicians (Raleigh, N.C.) and voter registration drives (Flagstaff, Ariz.), as well as marches, rallies and social gatherings. One group in Putnam, Conn., is holding a "science for reason" book exchange — turn in a Bible and receive a free copy of Charles Darwin's "The Origin of Species," among other titles.
NDR was started in 2003 by a Washington-based group of humanists who viewed government participation in the National Day of Prayer as a violation of the separation of church and state.While the numbers participating in NDR have never equaled those of the National Day of Prayer, NDR supporters scored a victory in 2010 when a federal judge ruled that the 1988 law that designates the first Thursday in May as the National Day of Prayer was unconstitutional.The victory was short-lived, as a higher court ruled in 2011 that government participation did not equal compulsory participation.This year, while there are no pending legal challenges, nontheist groups would still like to see the National Day of Prayer become a strictly private holiday."We feel that having our chief elected officials proclaim a religious day to be a clear violation of the separation of church and state," Fidalgo said. "Besides that, it is exclusionary not just for nonbelievers but to everyone who does not buy into monotheism."
Read More: http://www.washingtonpost.com/national/on-faith/secularists-counter-national-day-of-prayer-with-national-day-of-reason/2012/04/27/gIQAp3VvlT_story.html
---
---
~†~
Posted by Donna Calvin — Tuesday, May 01, 2012
~†~
Please share this Watchwoman post on your Facebook page, Linkedin, Google+1, Twitter to all your friends, Please click "Like", Share, and Leave Comments. 
Visit Word Warriorette, a free Yahoo Group, and subscribe to be notified (one email a day) of new posts on Watchwoman.
http://groups.yahoo.com/group/WordWarriorette/
~†~
DISCLAIMER: Beliefnet puts paid advertisements on "Watchwoman on the Wall" blog site including some that would never be approved of by the King James Bible, Pastor Ernie Sanders of Doers of the Word Church, What's Right-What's Left Radio Ministry, the Voice of the Christian Resistance, Geauga County Right to Life and Donna Calvin.  We at www.WRWL.org do not condone, endorse, adhere to, practice or believe in many of the topics and some of what other bloggers promote or their religions at Beliefnet.  However, Mrs. Calvin has no control of what Beliefnet displays.   She blogs at Beliefnet because she is in the missionary field ministering to true believers posting articles and commentaries informing pro-life, conservative Christians of recent anti-Christian acts and hostile legislation to God's Agenda and His Will for the world.  Hopefully, unbelievers will read these along with the salvation message of Jesus Christ as written in the Gospel of John, Chapter 3, according to the King James Bible, and be saved.  A missionary must go into the unbelievers' territory to reach them.  Her mission is to Proclaim Warning to a Nation that has forgotten their Lord and Savior Jesus Christ, the only Truth, the Life, and the only Way to the One God the Father.
Read more: http://blog.beliefnet.com/watchwomanonthewall/?p=4928
~†~