President Obama's administration has focused heavily on ending childhood bullying. So why would the Obama administration get behind an anti-bullying organization headed by one of America's most vulgar, extreme bullies?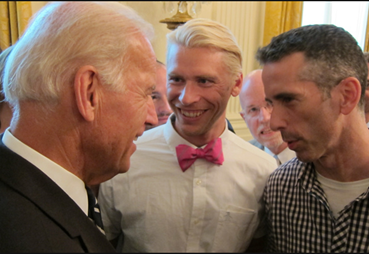 The Obama Administration has placed significant support behind the so-called It Gets Better Project. The White House has devoted a specific section of the WhiteHouse.gov website to the Project. President Obama, Vice President Biden, Secretary of State Hillary Clinton, House Minority Leader Nancy Pelosi, Secretary of Labor Hilda Solis, Secretary of Agriculture Tom Vilsack, and many other administration officials have cut videos on behalf of the Project.
Now, the message of the Project is worthwhile. The organization is designed to protect children from bullying; its suggested pledge states:
Everyone deserves to be respected for who they are. I pledge to spread this message to my friends, family and neighbors. I'll speak up against hate and intolerance whenever I see it, at school and at work. I'll provide hope for lesbian, gay, bi, trans and other bullied teens by letting them know that "It Gets Better.
There's only one problem: the organization is headed by one Dan Savage.
This is the same Dan Savage who spoke at the National High School Journalism Conference last week, where he ripped into the Bible and called religious students "pansy-assed" for walking out on him.
But there's much more to Dan Savage than just anti-religious bullying. He's one of the biggest bullies on the planet. And he's the point person the White House specifically chose – and fundraised for – in order to push their anti-bullying agenda.
Now, it's not as though the White House was ignorant of the fact that the It Gets Better Project is run by Savage. On the contrary – search the White House website for Savage's name, and two It Gets Better links come up. Not just that – in June 2011, Savage himself visited the White House and hung out with Administration officials; the picture above shows Savage, his partner Terry Miller, and Vice President Biden as snug as peas in a pod. And Biden isn't the only high official Savage hung out with. We've got the pictures.
More to come … http://www.breitbart.com/Big-Government/2012/04/29/Obama-Administration-Dan-Savage
ON BREITBART TV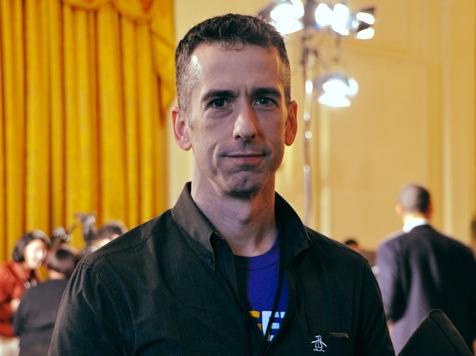 Anti-Bully Advocate Dan Savage Bullies High School Kids With Profane Bible Rant
Read more: http://www.breitbart.com/Big-Government/2012/04/29/Obama-Administration-Dan-Savage
↓↓↓↓↓↓↓↓↓↓↓↓↓↓↓↓↓↓↓↓↓↓↓↓↓↓↓↓↓↓↓↓↓↓↓↓↓↓↓↓↓↓↓↓↓↓↓↓↓↓↓↓↓↓↓↓↓↓↓↓↓↓↓↓↓↓↓↓↓↓↓↓↓↓↓↓↓↓↓↓↓
SEE RELATED WATCHWOMAN POSTS
↓↓↓↓↓↓↓↓↓↓↓↓↓↓↓↓↓↓↓↓↓↓↓↓↓↓↓↓↓↓↓↓↓↓↓↓↓↓↓↓↓↓↓↓↓↓↓↓↓↓↓↓↓↓↓↓↓↓↓↓↓↓↓↓↓↓↓↓↓↓↓↓↓↓↓↓↓↓↓↓↓
If the following links do not work, just copy and paste the link into your browser.
↓↓↓↓↓↓↓↓↓↓↓↓↓↓↓↓↓↓↓↓↓↓↓↓↓↓↓↓↓↓↓↓↓↓↓↓↓↓↓↓↓↓↓↓↓↓↓↓↓↓↓↓↓↓↓↓↓↓↓↓↓↓↓↓↓↓↓↓↓↓↓↓↓↓↓↓↓↓↓↓
↓
~†~
Posted by Donna Calvin — Monday, April 30, 2012
~†~
Please share this Watchwoman post on your Facebook page, Linkedin, Google+1, Twitter to all your friends, Please click "Like", Share, and Leave Comments.
Visit Word Warriorette, a free Yahoo Group, and subscribe to be notified (one email a day) of new posts on Watchwoman.
http://groups.yahoo.com/group/WordWarriorette/
~†~
DISCLAIMER: Beliefnet puts paid advertisements on "Watchwoman on the Wall" blog site including some that would never be approved of by the King James Bible, Pastor Ernie Sanders of Doers of the Word Church, What's Right-What's Left Radio Ministry, the Voice of the Christian Resistance, Geauga County Right to Life and Donna Calvin. We at www.WRWL.org do not condone, endorse, adhere to, practice or believe in many of the topics and some of what other bloggers promote or their religions at Beliefnet. However, Mrs. Calvin has no control of what Beliefnet displays. She blogs at Beliefnet because she is in the missionary field ministering to true believers posting articles and commentaries informing pro-life, conservative Christians of recent anti-Christian acts and hostile legislation to God's Agenda and His Will for the world. Hopefully, unbelievers will read these along with the salvation message of Jesus Christ as written in the Gospel of John, Chapter 3, according to the King James Bible, and be saved. A missionary must go into the unbelievers' territory to reach them. Her mission is to Proclaim Warning to a Nation that has forgotten their Lord and Savior Jesus Christ, the only Truth, the Life, and the only Way to the One God the Father.
Read more: http://blog.beliefnet.com/watchwomanonthewall/?p=4928
~†~
---
---