Outrage as Egypt plans 'farewell intercourse law' so husbands can have sex with DEAD wives up to six hours after their death
By Lee Moran
PUBLISHED: 04:28 EST, 26 April 2012 | UPDATED: 05:55 EST, 26 April 2012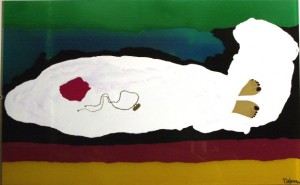 The controversial new law is part of a raft of measures being introduced by the Islamist-dominated parliament.
It will also see the minimum age of marriage lowered to 14 and the ridding of women's rights of getting education and employment.
The subject of a husband having sex with his dead wife arose in May 2011 when Moroccan cleric Zamzami Abdul Bari said marriage remains valid even after death.
He also said that women have the right to have sex with her dead husband, alarabiya.net reported.
Egypt's National Council for Women is campaigning against the changes, saying that 'marginalising and undermining the status of women would negatively affect the country's human development'.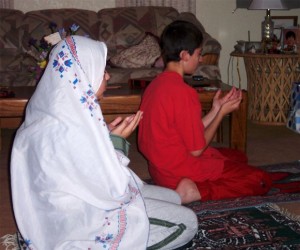 Dr Mervat al-Talawi, head of the NCW, wrote to the Egyptian People's Assembly Speaker Dr Saad al-Katatni addressing her concerns.
Egyptian journalist Amro Abdul Samea reported in the al-Ahram newspaper that Talawi complained about the legislations which are being introduced under 'alleged religious interpretations'.
It seems the topic, which has sparked outrage, has now been picked up on by Egypt's politicians.
TV anchor Jaber al-Qarmouty slammed the notion of letting a husband have sex with his wife after her death under the so-called 'Farewell Intercourse' draft law.
He said: 'This is very serious. Could the panel that will draft the Egyptian constitution possibly discuss such issues? Did Abdul Samea see by his own eyes the text of the message sent by Talawi to Katatni?
'This is unbelievable. It is a catastrophe to give the husband such a right! Has the Islamic trend reached that far? Is there really a draft law in this regard? Are there people thinking in this manner?'
~†~
Posted by Donna Calvin — Thursday, April 26, 2012
~†~
Please share this Watchwoman post on your Facebook page, Linkedin, Google+1, Twitter to all your friends, Please click "Like", Share, and Leave Comments.
Visit Word Warriorette, a free Yahoo Group, and subscribe to be notified (one email a day) of new posts on Watchwoman.
http://groups.yahoo.com/group/WordWarriorette/
~†~
DISCLAIMER: Beliefnet puts paid advertisements on "Watchwoman on the Wall" blog site including some that would never be approved of by the King James Bible, Pastor Ernie Sanders of Doers of the Word Church, What's Right-What's Left Radio Ministry, the Voice of the Christian Resistance, Geauga County Right to Life and Donna Calvin. We at www.WRWL.org do not condone, endorse, adhere to, practice or believe in many of the topics and some of what other bloggers promote or their religions at Beliefnet. However, Mrs. Calvin has no control of what Beliefnet displays. She blogs at Beliefnet because she is in the missionary field ministering to true believers posting articles and commentaries informing pro-life, conservative Christians of recent anti-Christian acts and hostile legislation to God's Agenda and His Will for the world. Hopefully, unbelievers will read these along with the salvation message of Jesus Christ as written in the Gospel of John, Chapter 3, according to the King James Bible, and be saved. A missionary must go into the unbelievers' territory to reach them. Her mission is to Proclaim Warning to a Nation that has forgotten their Lord and Savior Jesus Christ, the only Truth, the Life, and the only Way to the One God the Father.
Read more: http://blog.beliefnet.com/watchwomanonthewall/?p=4928
~†~