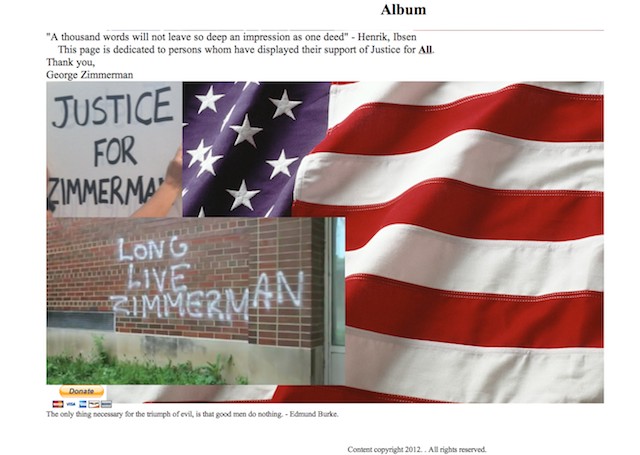 ~~~
BREAKING NEWS! George Zimmerman has been charged with second degree murder in the shooting death of unarmed Florida teenager Trayvon Martin, says prosecutor Angela Corey.
Zimmerman has surrendered to the Florida Department of Law Enforcement, his new lawyer, Mark O'Mara, told CNN legal analyst Mark NeJame. Martin, 17, was killed February 26 as he returned to his father's fiancee's house in Sanford, Florida, after picking up candy and an iced tea at a nearby convenience store. Zimmerman, a 28-year-old neighborhood watch volunteer, says he shot Martin in self-defense. The case has drawn comments from President Obama and the United Nations, led to protest marches in cities and campuses around the country, and sparked a nationwide debate about race in America and Florida's "stand your ground" law, which allows the use of deadly force by anyone who feels a reasonable threat of death or serious injury. Readings of the law are crucial to a prosecution, Conway said. The six weeks between Martin's death and the announcement that Zimmerman would face charges led critics to list Martin along civil rights martyrs slain in the pursuit of racial justice. Zimmerman's supporters have sought, in turn, to portray him as a symbol of an essential American character, the community protector who risks his own safety to help his neighbors. The news that Zimmerman would be charged came shortly after the Rev. Al Sharpton and the Martin family attorney called for the public to remain peaceful whatever the decision of the special prosecutor.
↓↓↓↓↓↓↓↓↓↓↓↓↓↓↓↓↓↓↓↓↓↓↓↓↓↓↓↓↓↓↓↓↓↓↓↓↓↓↓↓↓↓↓↓↓↓↓↓↓↓↓↓↓↓↓↓↓↓↓↓↓↓↓↓↓↓↓↓↓↓↓↓↓↓↓↓↓↓
SEE RELATED WATCHWOMAN POSTS:
↓↓↓↓↓↓↓↓↓↓↓↓↓↓↓↓↓↓↓↓↓↓↓↓↓↓↓↓↓↓↓↓↓↓↓↓↓↓↓↓↓↓↓↓↓↓↓↓↓↓↓↓↓↓↓↓↓↓↓↓↓↓↓↓↓↓↓↓↓↓↓↓↓↓↓↓↓↓
If the following links do not work, just copy and paste the link into your browser.
~†~
Posted Wednesday, April 11, 2012 by Donna Calvin
~†~
Please share this Watchwoman post on your Facebook page, Linkedin, Google+1, Twitter to all your friends, Please click "Like", Share, and Leave Comments.
Visit Word Warriorette, a free Yahoo Group, and subscribe to be notified (one email a day) of new posts on Watchwoman.
http://groups.yahoo.com/group/WordWarriorette/
~†~
DISCLAIMER: Beliefnet puts paid advertisements on "Watchwoman on the Wall" blog site including some that would never be approved of by the King James Bible, Pastor Ernie Sanders of Doers of the Word Church, What's Right-What's Left Radio Ministry, the Voice of the Christian Resistance, Geauga County Right to Life and Donna Calvin. We at www.WRWL.org do not condone, endorse, adhere to, practice or believe in many of the topics and some of what other bloggers promote or their religions at Beliefnet. However, Mrs. Calvin has no control of what Beliefnet displays. She blogs at Beliefnet because she is in the missionary field ministering to true believers posting articles and commentaries informing pro-life, conservative Christians of recent anti-Christian acts and hostile legislation to God's Agenda and His Will for the world. Hopefully, unbelievers will read these along with the salvation message of Jesus Christ as written in the Gospel of John, Chapter 3, according to the King James Bible, and be saved. A missionary must go into the unbelievers' territory to reach them. Her mission is to Proclaim Warning to a Nation that has forgotten their Lord and Savior Jesus Christ, the only Truth, the Life, and the only Way to the One God the Father.
Read more: http://blog.beliefnet.com/watchwomanonthewall/?p=4928
~†~
Watch live coverage now on http://CNN.com/Live