ITEM #1 OF 3
Sanford, Florida Crime Stats & the Gated Community of Retreat at Twin Lakes
Researching the crime stats would tell more of the story or fill in some blanks regarding the Zimmerman – Trayvon altercation that resulted in the shooting and death of Martin.
According to Neighborhood Scout ( http://www.neighborhoodscout.com/fl/sanford/crime/ ) the city of Sanford has a crime index of 3 – which means the city is safer than 3% of the cities in the US. A score of 100 is safest. A score of 3 wouldn't make you feel so secure would it?
The specific area where this happened was the gated community of Retreat at Twin Lakes but from another article taken off the web I found this …police had been called to the 260-unit complex 402 times from Jan. 1, 2011 to Feb. 26, 2012. Looking at these stats puts things into a little bit of a different perspective.
Carey Masci, Furthermore Newsletter Editor
WELW Talk Radio Show Host
Executive, Lake County Tea Party, Ohio
_________________________________________
ITEM #2 OF 3
ADDITIONAL INFORMATION FROM WIKIPEDIA
HOTZONE Oxycodone
Sanford has become a hub for opioid distribution and diversion in Florida, a problem that kills approximately 4,000 Floridians a year. According to the US Justice Department, last year pharmacies in Sanford, Florida ordered enough painkillers to supply a population eight times its size. Sanford has a population of 53,000 but the supply ordered would support 400,000. [5] According to the Drug Enforcement Agency, in 2010 a single CVS pharmacy in Sanford ordered 1.8 million Oxycodone pills, an average of 137,994 pills a month. Other pharmacy customers in Florida averaged 5,364 oxycodone pills a month. DEA investigators serving a warrant to a CVS pharmacy in Sanford on Oct. 18 2011 noted that "approximately every third car that came through the drive-thru lane had prescriptions for oxycodone or hydrocodone." According to the DEA, a pharmacist at that location stated to investigators that "her customers often requested certain brands of oxycodone using street slang," an indicator that the drugs were being diverted and not used for legitimate pain management. [6]
______________________________
ITEM #3 OF 3
Florida's problematic gated communities
By Bonita Burton, Special to CNN
updated 9:59 AM EDT, Wed March 28, 2012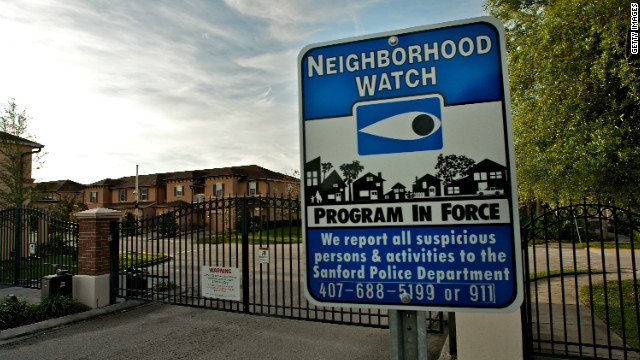 The gated community of The Retreat at Twin Lakes in Sanford, Florida, is where Trayvon Martin was shot.
(CNN)– "Be as paranoid as possible!"
The screed from our homeowner association manager arrived in our mailbox printed inside a cheery holiday border. The message continued: "Our neighborhood is as safe as we make it. Make no mistake about it, you must be on your guard! Report suspicious behavior or individuals that do not belong in our community." Read more: http://www.cnn.com/2012/03/28/opinion/burton-florida-gates/index.html & Please Keep Scrolling for Imporant Links to other Watchwoman Posts.
↓↓↓↓↓↓↓↓↓↓↓↓↓↓↓↓↓↓↓↓↓↓↓↓↓↓↓↓↓↓↓↓↓↓↓↓↓↓↓↓↓↓↓↓↓↓↓↓↓↓↓↓↓↓↓↓↓↓↓↓↓↓↓↓↓↓↓↓↓↓↓↓↓↓↓↓↓↓
SEE RELATED WATCHWOMAN POSTS:
↓↓↓↓↓↓↓↓↓↓↓↓↓↓↓↓↓↓↓↓↓↓↓↓↓↓↓↓↓↓↓↓↓↓↓↓↓↓↓↓↓↓↓↓↓↓↓↓↓↓↓↓↓↓↓↓↓↓↓↓↓↓↓↓↓↓↓↓↓↓↓↓↓↓↓↓↓↓
If the following links do not work, just copy and paste the link into your browser.
~†~
Please share this Watchwoman post on your Facebook page, Linkedin, Google+1, Twitter to all your friends, Please click "Like", Share, and Leave Comments.
Visit Word Warriorette, a free Yahoo Group, and subscribe to be notified (one email a day) of new posts on Watchwoman.
http://groups.yahoo.com/group/WordWarriorette/
~†~
DISCLAIMER: Beliefnet puts paid advertisements on "Watchwoman on the Wall" blog site including some that would never be approved of by the King James Bible, Pastor Ernie Sanders of Doers of the Word Church, What's Right-What's Left Radio Ministry, the Voice of the Christian Resistance, Geauga County Right to Life and Donna Calvin. We at www.WRWL.org do not condone, endorse, adhere to, practice or believe in many of the topics and some of what other bloggers promote or their religions at Beliefnet. However, Mrs. Calvin has no control of what Beliefnet displays. She blogs at Beliefnet because she is in the missionary field ministering to true believers posting articles and commentaries informing pro-life, conservative Christians of recent anti-Christian acts and hostile legislation to God's Agenda and His Will for the world. Hopefully, unbelievers will read these along with the salvation message of Jesus Christ as written in the Gospel of John, Chapter 3, according to the King James Bible, and be saved. A missionary must go into the unbelievers' territory to reach them. Her mission is to Proclaim Warning to a Nation that has forgotten their Lord and Savior Jesus Christ, the only Truth, the Life, and the only Way to the One God the Father.
Read more: http://blog.beliefnet.com/watchwomanonthewall/?p=4928
~†~