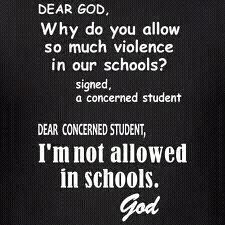 Watchwoman: FYI: Painesville, OH is located in Lake County where the following story about more school violence originates (and is ignored by the school officials).  Note that Painesville is very close to Chardon in Geauga County, even though they are in two different counties, they are next door neighbors on the map.  And it gets worse.  Look who gets punished! The News-Herald serves both Lake and Geauga Counties.  ▬ Donna Calvin
__________________________________________________________
The News-Herald – 2/24/2012  
Mom says Heritage Middle School girl asked for help
By Max Reinhart
MReinhart@News-Herald.com
@mreinhartnh
The mother of a Heritage Middle School student said her daughter was recently suspended for fighting — after she tried to go to the principal for help.
Robin Love said her daughter, an eighth-grader in the Painesville School District, had been bullied over the course of about a month by another girl at school.
According to Love, the teen tried to do the responsible thing and spoke with Heritage Principal Tim Oden about five times to remedy the situation.
However, the principal told the student because there was no proof, nothing could be done.  Love said her daughter even went as far as to tell Oden if nothing was done, the two would likely end up in a physical fight.
When the teen's prediction proved true, she was suspended for 30 days.  Love said not only was her daughter unfairly punished, but the bully got off without being disciplined.  At Love's request, on Thursday the school board held a special disciplinary review meeting in an executive session closed to the public.
Superintendent Michael Hanlon said because the case involves a student disciplinary measure, he could not share details about  the incident, or the other student involved in the altercation.
However, in open session, the board did vote unanimously to uphold the girl's suspension.  Separately at the meeting, the board reviewed its policies involving school board members' rights to enter into school buildings at will.
Board Member Ross Grippi said he would like to see a change to the policy, which mandates board members must contact the superintendant before embarking on a school visit.  "I don't see any reason why we, as board members, shouldn't be able to walk in and see how things are being run at our schools without giving Dr. Hanlon a heads up," Grippi said.  Hanlon said he would review the legality of such a change with the district's legal counsel and report back to Grippi.  Currently, board members must follow rules for regular visitors — including checking in at the office — when they enter a school.
Source: http://www.news-herald.com/articles/2012/02/24/news/doc4f47179b58abc389881993.txt?viewmode=fullstory
Related Watchwoman Posts:
Feral Children – Years of liberal dogma have spawned a generation of amoral, uneducated, welfare dependent, brutalised youngsters
→ → → PLEASE, PLEASE, PLEASE READ ABOUT "FERAL CHILDREN" — AND PLEASE FORWARD TO EVERYONE YOU KNOW.  ▬ THIS IS WHAT THE LIBERAL, COMMUNIST, SOCIALIST, ACLU, ATHEISTIC, SEPARATION OF CHURCH AND STATE, ANTI-CHRIST, ANTI-ISRAEL, ANTI-FAMILY, ANTI-TRADITIONAL RELIGION, ANTI-TRADITIONAL MARRIAGE REGIME HAS DONE FOR SOCIETY SINCE FIRST TRYING TO BRING ABOUT THEIR FORM OF SECULAR-HUMANISM THAT IS FREE FROM JESUS CHRIST, RELIGION FREE, TEN COMMANDMENTS FREE, BIBLE FREE, GOD FREE, AND TOTALLY AND ONLY STATE CONTROLLED!  THEY THINK IT WILL BRING ABOUT UTOPIA!  INSTEAD IT IS BRINGING ABOUT HELL ON EARTH!
Read more: http://blog.beliefnet.com/watchwomanonthewall/?p=5847
Student shoots 5, Chardon High School, 1 dead (Ohio)
http://blog.beliefnet.com/watchwomanonthewall/?p=12800
UPDATE: Chardon High School Shooting, 2 more victims die
http://blog.beliefnet.com/watchwomanonthewall/?p=12830
More School Violence – Bomb Threat (Ohio)
http://blog.beliefnet.com/watchwomanonthewall/?p=12861
School Violence – Bullying Ignored at Local School in Painesville, OH
http://blog.beliefnet.com/watchwomanonthewall/?p=12889