President Barack Obama has decided to make recess appointments even though congress is not in recess.
How did he pull this off?
ALG Counsel Nathan Mehrens sat down with reporter Frank McCaffrey to explain.
(2 minute video, then a short item following, to explain these unconstitutional foul actions)
NLRB 'recess' appointments an egregious power grab
By Robert Romano
While Barack Obama's "recess" appointment on Jan. 4 of Richard Cordray to the Consumer Financial Protection Bureau when Congress was not even in recess has garnered most of the media's attention, there were three other picks for the National Labor Relations Board (NLRB) made the same day that are equally egregious.
Sharon Block, Terence Flynn, and Richard Griffin were only submitted to the Senate on Dec. 15. "There was not even time to hold a hearing in the Senate, let alone vote on them, before the end of the year, and yet Obama claimed these extraconstitutional "recess" appointments were based on some sort of extraordinary delay," Americans for Limited Government (ALG) President Bill Wilson said.
In Dec. 2011, ALG released a background report on the two Democrat nominees, Block and Griffin.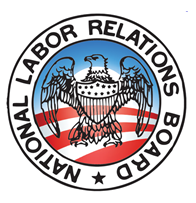 These rogue appointments would bring the NLRB's total membership to five, without which the Board would be unable to act with a quorum. Because of this feature of the case, that makes any rulemakings by the NLRB in 2012 and 2013 particularly ripe for challenge in federal court.
Industry groups affected by NLRB regulations are expected to sue in federal court to overturn the appointments and any new regulations the Board issues.
In the meantime, Wilson has urged the House to pass HR 2978 stripping the National Labor Relations Board (NLRB) of its quasi-judicial powers.
Get full story here.
_________________________________________________
Related Watchwoman Posts:
Police State, USA – "The Defense Authorization bill"
http://blog.beliefnet.com/watchwomanonthewall/?p=10039
CAN THE 'INDEFINITE DETENTION' BILL SEND AMERICANS TO MILITARY PRISON WITHOUT TRIAL?
http://blog.beliefnet.com/watchwomanonthewall/?p=10340
Obama Signs New Law – Incarcerate US citizens without warrant, due process, trial
http://blog.beliefnet.com/watchwomanonthewall/?p=11119
First NDAA; Now Enemy Expatriation Act
http://blog.beliefnet.com/watchwomanonthewall/2012/01/first-ndaa-now-enemy-expatriation-act.html
Video: Obama Takes The Law Into His Own Hands And Makes "Recess" Appointments Explained
http://blog.beliefnet.com/watchwomanonthewall/2012/01/video-obama-takes-the-law-into-his-own-hands-and-makes-recess-appointments-explained.html#ixzz1jg2OZGSy
Obama's Radical Non-Recess 'Recess' Appointments
http://blog.beliefnet.com/watchwomanonthewall/2012/01/obama%E2%80%99s-radical-non-recess-%E2%80%98recess%E2%80%99-appointments.html
Sekulow, Obama's Recess Appointments "A Constitutional Crisis"
http://blog.beliefnet.com/watchwomanonthewall/?p=11572#ixzz1jg2kuBgV
Urge Congress to Combat Unconstitutional Nominations (one click of your mouse)
http://blog.beliefnet.com/watchwomanonthewall/?p=11619
AMERICANS PLAN NATIONWIDE PROTEST OF NDAA ACT
http://blog.beliefnet.com/watchwomanonthewall/?p=11644
_________________________________________________