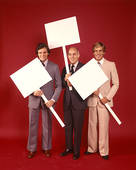 Across the country Americans plan to protest the recent passage of the NDAA bill and signing on New Year's Eve by President Obama.
Citizens will gather outside congressional offices (including in their home districts) Feb. 3rd from noon to 7 p.m. to protest NDAA 2012

(H.R. 1540), the controversial National Defense Authorization Act for Fiscal Year 2012.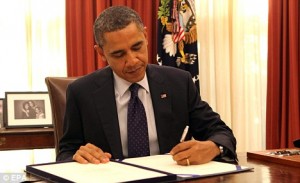 Many Americans were shocked when it was signed quietly by President Obama New Year's eve for it gives the U.S. Military and other agencies in the government Egyptian military style powers of arrest and detention of Americans anywhere, anytime and for any reason.
The act also allows them to be indefinitely detained without access to an attorney or a trial by jury. Indefinite means they could be held for life.
Amendments to exclude American citizens were rejected by the Obama administration and senate vote.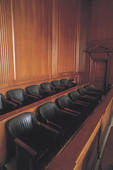 Some say this is one of the worst pieces of legislation regarding the constitutional rights of Americans to ever be signed into law.
Organizers say the objective of the February demonstration is to force congressional representatives into repealing Section 1021 and 1022, which could lead to the indefinite military detention of Americans without due process of law.
The protest is not affiliated with any particular political or grassroots organizations and organizers say they are uniting as individuals who want to "stop this tyranny before it gets worse."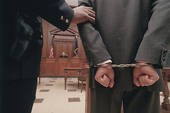 On its website the group says, "Congress and President Obama have declared war on Americans. The last time America was declared a military zone President Roosevelt authorized the internment of Americans with Executive Order 9066, issued February 19, 1942.
Senator Graham has said that America is part of the battlefield, and as such, Americans can be captured, interrogated, and killed with no due process.
NDAA 2012 repeals the 4th, 5th, 6th, 7th, and 8th amendments to the Constitution. The Constitution is the supreme law of the land and declares our right to due process. No law shall supersede it. We have a right to our day in court with a jury of our peers." (Sky Valley Chronicle)
Read more.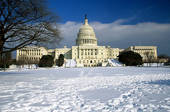 – Lord, it appears all of our leaders have gone mad. Have mercy on us Lord!! We ask You to forgive them for giving permanent authority to the president to order the military to imprison without charge or trial. God of heaven, we know that dark days are upon us, but we are also assured that all good gifts are from You. Protect us Lord, in mercy, amen.
– (Prayer strategy) Ask that this law be appealed quickly before the United States Supreme Court, who will then judge whether this legislation is legal, according to the Constitution of the United States. Pray!
– "For the Lord will not cast off His people, Nor will He forsake His inheritance."(Psalm 94:14)
Excerpt's

Source: Capitol Hill Prayer Partners, "Partners in Prayer for the Nation", P.O. Box 5152, Herndon, VA 20172-1970, Email: chpp@patriot.net , On Capitol Hill This Week, Volume XIX, Number 2b
_________________________________________________
Related Watchwoman Posts:
Police State, USA – "The Defense Authorization bill"
http://blog.beliefnet.com/watchwomanonthewall/?p=10039
CAN THE 'INDEFINITE DETENTION' BILL SEND AMERICANS TO MILITARY PRISON WITHOUT TRIAL?
http://blog.beliefnet.com/watchwomanonthewall/?p=10340
Obama Signs New Law – Incarcerate US citizens without warrant, due process, trial
http://blog.beliefnet.com/watchwomanonthewall/?p=11119
First NDAA; Now Enemy Expatriation Act
http://blog.beliefnet.com/watchwomanonthewall/2012/01/first-ndaa-now-enemy-expatriation-act.html
Video: Obama Takes The Law Into His Own Hands And Makes "Recess" Appointments Explained
http://blog.beliefnet.com/watchwomanonthewall/2012/01/video-obama-takes-the-law-into-his-own-hands-and-makes-recess-appointments-explained.html#ixzz1jg2OZGSy
Obama's Radical Non-Recess 'Recess' Appointments
http://blog.beliefnet.com/watchwomanonthewall/2012/01/obama%E2%80%99s-radical-non-recess-%E2%80%98recess%E2%80%99-appointments.html
Sekulow, Obama's Recess Appointments "A Constitutional Crisis"
http://blog.beliefnet.com/watchwomanonthewall/?p=11572#ixzz1jg2kuBgV
Urge Congress to Combat Unconstitutional Nominations (one click of your mouse)
http://blog.beliefnet.com/watchwomanonthewall/?p=11619
AMERICANS PLAN NATIONWIDE PROTEST OF NDAA ACT
http://blog.beliefnet.com/watchwomanonthewall/?p=11644

_________________________________________________