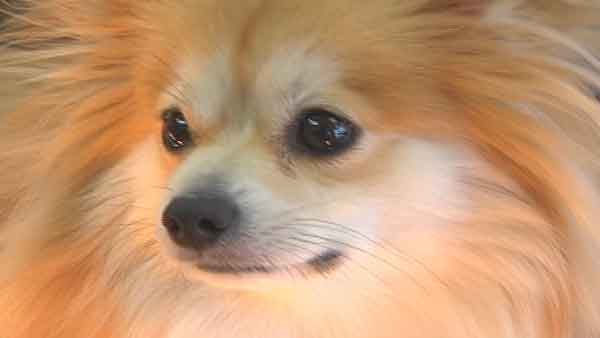 Aug 24, 2011 – ALBANY, GA (CNN) – A Georgia dog apparently has a taste for the finer thingsin life.  The pooch dined on a meal of $10,000 worth of diamonds.  Honey Bun often walks the counters at John Ross Jewelers.  He's not much of a guard dog
, but he is great with customer relations.  "He's been loved," said co-owner Chuck Roberts.  Customers sometimes hide treats in their purse for Honey Bun, but the Roberts' recently learned this pampered pooch has more expensive taste.  It happened two weeks ago when a customer came in.  "A customer came in and I jumped up out of my chair and came out here to wait on him. And I left the chair where you could jump up on my chair and jump up on my desk," said Roberts.  
On the desk: four packs of loose diamonds, about a carat each to set in diamond earrings, pens, and dog treats.  When he returned, only three packs remained, and an empty pouch was lying on the floor.  "Looked all over and there weren't no diamonds, so immediately, I knew he'd eaten them," said Roberts.  
Since Honey Bun wasn't talking, there was only one way to find out.  "She came down and took him across the street, and Steve ran X-rays," said Roberts.  Carbon doesn't show up on an x-ray, but two blank spots confirmed Honey Bun was a likely suspect.  It only took a day, and they found another surprise.  "The next afternoon, sure enough, the earring back and two diamonds were recovered.
No panic," said Roberts.  Honey Bun was guilty as charged, but this pooch was granted a reprieve.