Maintaining a healthy level of skin hydration is an important part of keeping our skin smooth and younger looking. If our skin is not adequately moisturized, it can become dry, flaky, red, and uncomfortable. Dry skin also represents a breakdown in the skin's barrier functions, which makes the skin more susceptible to environmental assaults.
While we mainly have focused on moisturizing our skin with creams, lotions, and serums over the years, what we consume can also have effects on skin hydration. A new research study published earlier this year shows that daily consumption of wheat extract oil rich in ceramides (Lipowheat™) for 90 days can improve skin hydration [1].
In this study, 51 women between the ages of 20 and 63 years with dry to very dry skin were given either 350 milligrams of wheat extract oil or a placebo capsule daily for 3 months. A dermatologist assessed skin hydration on the arms, legs, and face of the study volunteers at the beginning and end of the study. Study volunteers also reported their perceptions at the end of the study.
Based on dermatologist assessments, skin hydration in the arms and legs was significantly improved after 90 days in the women taking the wheat extract oil capsule compared to the women taking the placebo capsule daily. Additionally, there was tendency for skin dryness and redness to be reduced with wheat extract oil.
When asked to rate their own improvements in skin hydration, women taking the wheat extract oil perceived a greater improvement in skin hydration compared to women taking the placebo. The wheat extract oil capsules were also perceived by study volunteers to be more beneficial for skin redness than the placebo capsules.
Overall, these research results suggest that wheat extract oil enhanced skin hydration and reduced perception of skin dryness in women with dry skin. This and other research continues to show that what we consume daily can have beneficial effects on the appearance of our skin, hair, and nails.
You can learn more about this wheat extract oil by watching the video below.
http://www.youtube.com/watch?v=NF_fyQjbvpU
Remember that our true beauty starts inside!
Please "LIKE" the Facebook® button, email questions to Doc@DrTabor.com, and post a Comment.
Healthy Regards,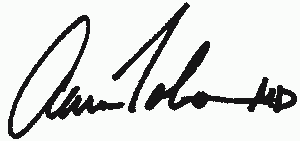 Aaron Tabor, MD
Diet, Anti-Aging, and Nutritional Cosmetic Expert
Author of Dr. Tabor's Diet and FIGHT NOW: Eat & Live Proactively Against Breast Cancer.
Learn more about Dr. Tabor's diet and anti-aging research at www.DrTabor.com.
References:
Guillou S, et al. The moisturizing effect of a wheat extract food supplement on women's skin: a randomized, double-blind, placebo-controlled trial. International Journal of Cosmetic Science 2011; 33(2):138-143.