When we are dieting to lose weight, we are actually trying to lose body fat while maintaining or improving our lean muscle strength. Consuming foods that help us lose fat and/or prevent fat gain is an important part leading a healthier lifestyle.
New research results suggest that mangos might be one of the best foods to lose body fat [1]. In this study, researchers fed mice one of six diets: a control low-fat diet, a high-fat diet, a high-fat diet + 1% mango powder, a high-fat diet + 10% mango, and two other diets supplemented with prescription drugs. The mice were fed these diets for 2 months and were allowed to eat as much as they wanted every day. After 2 months, changes in body weight, body fat, markers of fat metabolism and more were measured. As you might expect, body fat was greatest in the mice fed the high-fat diet; however, mice fed a high-fat diet supplemented with mango powder had a body fat content similar to mice fed the low-fat control diet. This suggests that the mango powder prevented the gain in body fat seen when eating the high-fat diet. In addition to reducing body fat, supplementation of mango powder to the high-fat diet reduced the levels of an enzyme involved in body fat production and an appetite-regulating hormone.
Research studies also suggest that mangos can help protect our skin. Mangos are good sources of several phytonutrients with antioxidant and anti-inflammatory properties including lupeol, lutein, alpha- and beta-carotene, and quercetin. Studies in mice have reported that the topical application of lupeol suppressed chemically induced skin tumor formation by blocking inflammation-related pathways [2] and helped prevent DNA damage in skin [3]. Additionally, numerous studies have reported that carotenoids like beta-carotene and lutein can enhance skin health and appearance.
While it is uncertain if adding mangos to our diets will have the same benefits, these initial studies in mice suggest that mangos might be one of the best foods to lose fat and protect our skin. In addition to preventing body fat gain and protecting our skin, mangos are good sources of vitamin A, vitamin C, vitamin B6, and dietary fiber. A single cup of sliced mango provides 11% of our daily vitamin B6, 12% of our fiber needs, 25% of our daily vitamin A, and 76% of our vitamin C requirements; all at the low cost of about 110 calories. The nutritional qualities of mangos and their effect on body composition and skin health make mangos an excellent dietary choice.
Remember that our true beauty starts inside!
Please "LIKE" the Facebook® button, email questions to Doc@DrTabor.com, and post a Comment.
Healthy Regards,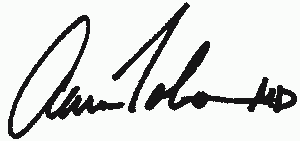 Aaron Tabor, MD
Diet, Anti-Aging, and Nutritional Cosmetic Expert
Author of Dr. Tabor's Diet and FIGHT NOW: Eat & Live Proactively Against Breast Cancer.
Learn more about Dr. Tabor's diet and anti-aging research at www.DrTabor.com.
References:
Oklahoma State University Department of Nutritional Sciences Press Release. NCSI Research finds health benefits in mangos.
Saleem M, et al. Lupeol modulates NF-kappaB and PI3K/Akt pathways and inhibits skin cancer in CD-1 mice. Oncogene 2004; 23(30):5203-5214.
Nigam N, et al. Preventive effects of lupeol on DMBA induced DNA alkylation damage in mouse skin. Food Chem Toxicol 2007; 45(11):2331-2335.