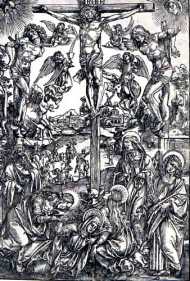 As we enter the season of Lent, here are some resources to get you thinking about alternatives to the penal substitutionary theory (yes, friends, it's a theory!) of the atonement.
At Zoecarnate, Mike Morrell proposes that we look beyond liberal and conservative ideas of the atonement, then he proposes a revisioning of the entire issue.
Last year, Emergent Village sponsored a contest looking for new, preachable metaphors for the atonement. I talked to Mark Baker about the contest on the EV podcast. And last Good Friday, we announced the winners.
Finally, Mark has some great resources on his seminary website, as well as two books on the topic.