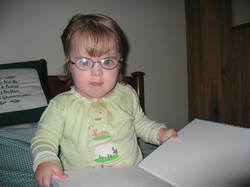 We don't currently own a TV, so we do a fair amount of reading in our household. That's true of Peter and me, but it's also true of our children. So I thought this week's "What I'm Reading" should include the picture books that I get to enjoy on a daily basis.
A few others we enjoy:
So–enjoy some summer reading for yourself and for a little one in your life!