Sherry Gaba, LCSW, Psychotherapist, Life and Recovery Coach on Celebrity Rehab on VH1 and author of "The Law of Sobriety" which uses the law of attraction to recover from any addiction. Please download your copy of "Eliminate Limiting Beliefs", from Sherry's, Enrich Your Life series. Listen to A Moment Of Change with Sherry Gaba on CBS Radio!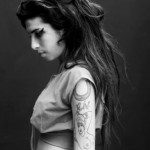 Amy Winehouse was laid to rest on Tuesday July 26, 2011 in a private funeral in North London. The infamous sultry singer passed away on July 23 of unknown causes. There is speculation that her untimely death may be the result of a drug overdose. Amy has struggled with addiction for years and the public slowly watched her vibrant nature become a shadow of a memory.
Amy joins the "Dead at 27" club alongside: Janis Joplin, Jim Morrison, Kurt Cobain, and Jimi Hendrix. These talented artists all died at the age of 27 from drug and alcohol related circumstances. There is a ray of hope that has risen from Amy's tragic death; her father has started the Amy Winehouse Foundation. The purpose of this foundation is to aid children, horses and individuals struggling with addiction. These were all causes near and dear to Amy.
Amy's voice will live on and her memory will not fade. She has loyal fans and a loving family. Her father said the following at Amy's funeral:
"Goodnight, my angel, sleep tight. Mummy and Daddy love you ever so much" and said knowing that "she passed away happy, it makes us all feel better." ~ Mitch Winehouse