Sherry Gaba LCSW, Psychotherapist, Life and Recovery Coach on Celebrity Rehab on VH1 and Author of "The Law of Sobriety" which uses the law of attraction to recover from any addiction. Please download your copy of "Eliminate Limiting Beliefs", from Sherry's, Enrich Your Life series. Contact Sherry at sherry@sgabatherapy.com for webinars, teleseminars, coaching packages and speaking engagements.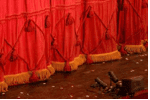 In a one-night performance, Martin Sheen will give a performance that many will want to attend. The critically acclaimed award-winning actor will be staring in the play  "Bill W. And Dr. Bob". The date of this event is June 27. This is the only night of his performance. The dramatic reading is about the founding members of Alcoholics Anonymous. Sheen knows the consequences of addiction first hand.
This dramatic reading will be a marvelous performance to witness. Martin will be performing at the Geffen Playhouse. Along with being a phenomenal performance, this one-night reading is a joint fundraiser. The funds raised will benefit both Geffen Playhouse and Hazelden addiction treatment center. Both organizations are superb causes that enrich lives.
The Sheen family are not strangers to the subject of addiction. Martin Sheen has been sober for many years. Charlie Sheen, Martin's son, has not been so fortunate with his addiction woes. He has witnessed his son's public behavior and demise on the covers of magazines, talk shows and Charlie's web cast show. Martin pleaded in 1998 when Charlie was hospitalized due to drug complications, for prayers. He equates addiction as a form of cancer. One of his latest pleas for his son Charlie was that we lift him up in prayer. He continues to stand by and support his son. This performance, in its own way, shows Martin Sheen's support of a traditional form of recovery.
The combination of a once only performance from Martin Sheen that benefits two significant causes is an event that is not to be missed.  Martin has been supportive of many causes over the years.  The amount of support he is lending Geffen Playhouse and Hazelden stays true to form. He is an extraordinary actor and the performance of "Bill W. And Dr. Bob" will continue this legacy his classic and memorable style.