Pop and R&B legend Lionel Richie has suddenly popped on the charts again. I love me some Lionel, and have since his glory days in the '80s, so I was excited to see what he had going on.
I wish I hadn't. Here's why:
That is a video of Lionel performing his famous Diana Ross duet with… Shania Twain?? Huh? What are you doing Lionel?? Why are you destroying one of your own hit songs by "updating" it and performing it with a far lesser singer than Diana Ross? I don't understand!!! YOU'RE TEARING ME APART LIONEL!!!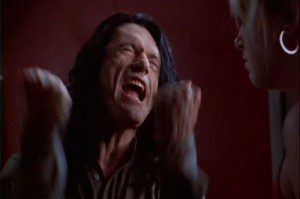 I really wish I had more in-depth commentary on this, but I am just confused. People destroy other people's songs all the time (see below), but to destroy your own song?? Augh!! It makes no sense!!!! Maybe this is a Terminator-esque thing. Maybe "Endless Love" takes over the world in the future so they sent Shania Twain back in time to put a stop to it. Right, right?!?
Oh, people are enjoying it??
…
I can't take it, blog post over. I would rather go watch this:
http://www.youtube.com/watch?v=AZH4dRLZ20A