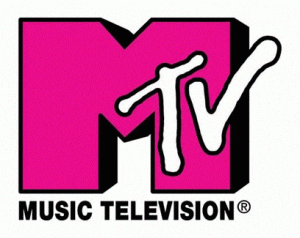 Today MTV turned 30 years old, and I feel ancient.
It's hard to believe looking at the network now, but I have a lot of great memories of MTV.  Growing up through its "golden years" had its perks.  While MTV has fallen on its face as a music video service, I will always have fond memories of the impact it had on me as a musician.
In the MTV heyday of the 80s my parents would entertain their three boys by recording music videos from MTV onto Beta Max (!).  In the evening we would gather around the (literal) tube and watch these recordings.  This parental plan had a dual advantage – 1. we got to watch the videos that we all wanted to see and 2. Dad could fast forward through the naughty bits.  I didn't even see the full video for Dire Straits "Money for Nothing" until I was 18 years old.
I credit a lot of my musical enjoyment to those times, because nothing catches the attention of a little kid like videos, especially ones with corresponding music.  Through that I gained an appreciation for a lot of great artists – Talking Heads, Huey Lewis and the News, Madonna, and more.  I am pretty sure there was only one Madonna video Dad let us watch – probably Material Girl.
One of the reasons I always loved MTV is that I felt like I grew up with it.  I'll never forget the first time I saw the Guns N' Roses – "November Rain" video, or Weird Al's "Like A Surgeon," and even Kurt Loder's face.  My first 10 year old crush was on one of the VJs.
What I remember most though is gluing myself to it during the outbreak of grunge.  The newest video was high time to be stuck to the TV, and then my friends and I would spend hours talking about it.  "Tonight, Tonight" and "Black Hole Sun" captivated us the most.  MTV Unplugged may have been my favorite, as the best bands of the era performed alternate, one of a kind versions of their best songs.  I discovered the band Live through MTV Unplugged, and they are still one of my favorites.
What I unfortunately remember the most though, is the day The Real World first came on.  As a teen I thought it was stupid, and now that the whole network is ruled by Real World knock offs I still think it's stupid.  The was it for MTV and music, and that was it for me and MTV.  But, I'll always have the memories, and the awesome Beta tapes of 80s classics just like this one.
http://www.youtube.com/watch?v=6GdeU0ww4zY