Hit "Like" to share this with your friends!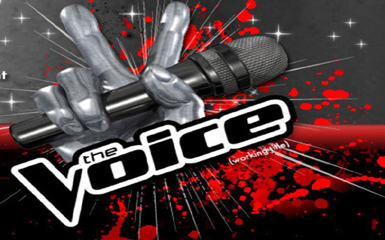 The Voice opened with it's first two live eliminations of the season and showed immediately why it is a huge threat to the Idol dynasty.  Of the four contestants – two young things built for American superstardom and two older, quite bald, women – the two older women were the ones who stayed on the show.  Tatoo-laden Beverly McClellan advanced, along with former Idol Frenchie Davis, advanced from Christina Aguilera's team of merry women.  Those two wouldn't have ever made it this far on Idol.  On Blake Shelton's team, quiet girl Dia Frampton got America's vote to go through after her creative rendition of Kanye West.  Blake decided that he wanted to keep his other shy girl in Xenia.  I'm not really sure what he sees in her voice, it is somewhat unique but her range is so limited it is hard to see her winning this thing.
On the whole this weeks show was much more interesting than the offerings from Blake and Christina's teams, starting off with Cee Lo's duo of somewhat-creepy yet somehow fun sisters and moving to a stellar performance of KT Tunstall by Casey Weston.  Vicci Martinez has been one of my favorites from the beginning, and her darkly intimate performance of  "Jolene" was one of the highlights of the evening.  The arrangement seemed a little odd, but her vocal made the song shine even through the sub-par backing.  Nakia, also from team Cee Lo, brought down the house with the latest Kings of Leon hit, and there was also fire.
While Team Cee Lo's performances often used some great theatrics, his best moment as a coach came in picking the song "Addicted to Love" for country singer Curtis Grimes.  The Robert Palmer hit really shined as a country song, and Curtis did a great job of bringing that country swagger.  The best moment for Adam's team came with Javier Colon.  His performance of "In the Arms of the Angels" was pitch perfect,  hitting amazing notes and hitting the emotional notes right now.  He made the rest of the performers look like amateurs, with only Vicci Martinez and Nakia really coming close.  He won the night and will probably win the whole competition.
Even with all of that, the best moments of the night were reserved for Cee Lo, who took his team for massages and wore a gigantic afro-puff wig on stage.  The Voice is always solid television, and Cee Lo takes it to the next level every time with his hilarious antics.  The other coaches bring a lot to the show, but Cee Lo is slowly becoming the star.
Related – The Voice Goes Live!
Follow the Prophet of Pop on Twitter and on Facebook!