Hit "Like" to share this with your friends!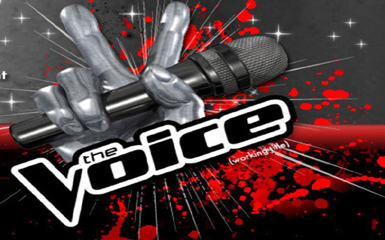 I've made it no secret the The Voice is my favorite vocal performance show on the market.  As a taped show it has been put together with skill, paying far more attention to the actual music than it's competitors.  This was the first live show, and the first where it took the standard approach.  To mix things up, the coaches performed songs with their groups, which was a nice break from the monotony of performance after performance.  It also captured one of the things that makes The Voice an interesting show, because it was clear in the performances that the coaches have really gotten to know their teams.  The Voice goes beyond sound bites and product placement to show the fun and emotion of music along with how it can connect people.
This week two sets of teams performed – Team Christina Aguilera and Team Blake Shelton.  The standout performances started with rocker Jared Blake, whose stirring performance of the Kings of Leon hit "Use Somebody" got the crowd and the judges going.  It was the absolutely perfect song choice for his voice, and it was the first time I had enjoyed that top 40 hit.  Dia Frampton didn't give the best vocal performance, but her re-write of a Kanye West hit was a really great moment of creativity for the show.  Many of the contestants who auditioned with alternate versions of songs have left the competition, so this was nice to see.  Unfortunately, not much else really stuck with me.  On Christina's team, former Idol Frenchie Davis was the lone standout, she brought down the house with "When Love Takes Over."
The performances by the teams and the coaches really showed more of what the contestants were capable of than their actual performances did.  They were a blast to watch.  I do think it was a mistake to put these two teams on the same show.  There is great talent on both teams, but on the whole they are the two weakest teams on the show.  On the flip side, I imagine that the live performances next week will be absolutely dynamite, so I hope the viewers stick around to see what happens!
Related – The Voice Premiere on NBC!  Can It Destroy Idol?
Follow the Prophet of Pop on Twitter and on Facebook!