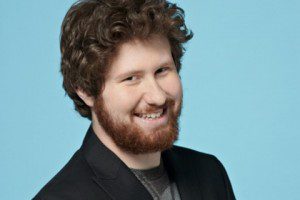 Another Thursday, another night of seeing who got kicked off Idol.  Tonight the last two left standing were Casey Abrams and Scotty Mcreery, and Casey Abrams got the boot.
Despite a judges save, clear improvement throughout the season, ridiculous ability on multiple instruments, and a voice that could move between musical genres with ease, Casey Abrams received the lowest number of votes.  This isn't a surprising result by any means, he never fully gave into the Idol mindset of becoming marketable enough to take home the grand prize.  People as musically gifted as Casey Abrams rarely win American Idol and given his insistence on unique performances, I am surprised that he made it as long as he did.
Casey was never the best singer on the show, but he was the best musician.  Now he can grow that beard as much as he wants and sing with as much growl as he pleases.  Good for him!
Related – Casey Abrams Saved on Idol