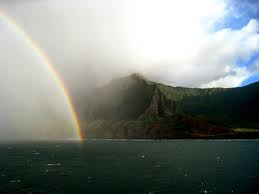 "I will remember the deeds of the  Lord;
yes, I will remember your wonders of old.
I will ponder all your work,
and meditate on your might deeds.
Psalm 77:11-12
I was struck by this verse today, and I started thinking about how often in God's word the word "remember" is used: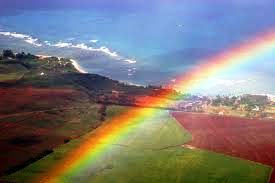 I will remember my covenant between me and you and all living creatures of every kind. Never again will the waters become a flood to destroy all life. Genesis 9:15
Remember the wonders he has done, his miracles, and the judgments he pronounced…I Chronicles 16:12
Remember to extol his work, which people have praised in song. Job 36:24
On my bed I remember you; I think of you through the watches of the night. Psalm 63:
I remembered my songs in the night.  Psalm 77:6
Remember your Creator in the days of your youth, before the days of trouble come and the years approach when you will say, "I find no pleasure in them"— Ecclesiastes 12:1

Remember the former things, those of long ago; I am God, and there is no other; I am God, and there is none like me. Isaiah 46:9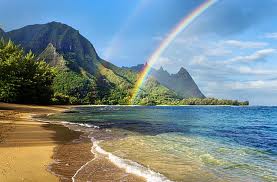 All the ends of the earth will remember and turn to the LORD, and all the families of the nations will bow down before him…Psalm 22:2
Remember, LORD, your great mercy and love, for they are from of old. Psalm 25:6
Do not remember the sins of my youth and my rebellious ways; according to your love remember me, for you, LORD, are good. Psalm 25:7
"I, even I, am he who blots out your transgressions, for my own sake, and remembers your sins no more. Isaiah 43:25
The rainbow photos are of rainbows in Hawaii, where I grew up.  I remember my mom telling people that she loves Hawaii because it's the only place she's been where you can see a rainbow every day.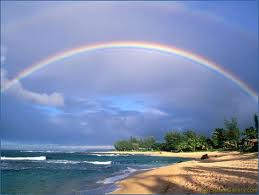 As breathtaking as they are to see, the great thing about rainbows is that they exist because of a promise God made long ago after the great flood to never completely destroy the earth by water again.  Every time I see a rainbow, I'm reminded of God's love and faithfulness.
God not only says that He will remember His promises, He promises that He will not remember our sins.  How wonderful is that?
We are instructed to remember what God has done in the past.  One of the real beauties of the Bible is that it tells us of God's great works and gives us great examples to remember.  However, it goes beyond that–God wants us to remember the work He has done in our lives individually.  This serves two purposes:  it helps me to remember that God has always been with me which fills my heart with praise and gratitude, and it strengthens my faith when faced with tough circumstances in my present.  As I remember how He has been faithful in the past, I realize that He is able to do it again and this gives me confidence to move forward, even when the way isn't clear.
Think about Him and His promises.  Remember how He has cared for you.  Remember His great love.  Remember His faithfulness…
Remember the rainbows.