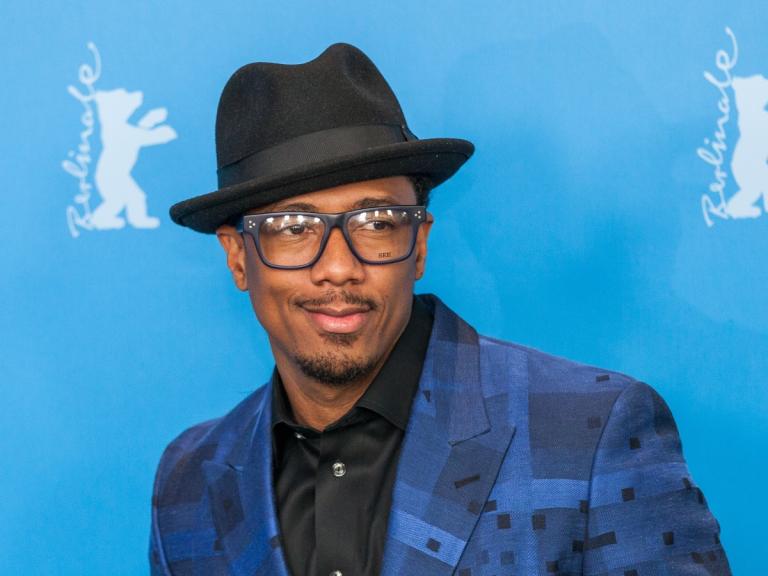 Nick Cannon's paternity and fatherhood have become the butt of jokes and a common headline in recent years, with the comedian having 12 children under 11 from six different women. Still, fatherhood is something that Cannon says he takes seriously. Cannon told "Entertainment Tonight" how he manages to be a father to 12 children, saying, "Everybody thinks it's time management. It's energy management."
He explained, "As long as we're on the same page, and we all got the same goal to be the best parents we can possibly be, that works. And then if it's the scheduling, it's the scheduling." Cannon recognizes that he's a busy man, but when asked if he is done having children, he responded, "God decides when we're done."
Cannon welcomed baby number 12, a daughter named Halo Marie, in December with Alyssa Scott. The couple also shares their son Zen, who died in December 2021 at five months old. Cannon also has two children with ex-wife Mariah Carey, Monroe and Moroccan; three with Brittany Bell: Golden Sagon, Powerful Queen, and Rise Messiah; three with Abby de la Rosa: Zillion Heir, Beautiful Zeppelin, and Zion Mixolydian; one child with Brie Tiesi, Legendary Love and one child with LaNisha Cole, Onyx Ice.
His plans to extend his family may be with God, but Cannon admits that his hands are full and he's "so focused and locked in" before saying, "You know what, when I'm 85, you never know. I might." At 42 years old, Cannon shared the financial responsibilities of parenting many children. In 2022, a report from The Sun said Cannon paid almost $3 million a year in child support. However, Cannon said the actual amount is more.
Cannon has undoubtedly made it easy for himself to parent at his new headquarters, installing a nursery right next to his personal space in his "Ncredible" office. The rapper and host of "The Masked Singer" also has a candy store and arcade. He recently hinted that he might be expecting another child, only three months after welcoming Halo Marie.
He posted a message on his social media accounts: "Expect some big news tomorrow." The rapper also shared a baby bottle emoji with the text, quickly sending his followers into a frenzy. Nick was inundated with playful messages from fans who wondered if he was announcing more baby news. One Twitter user wrote: 'Not another one,' while another added: 'It's baby number???'
However, the message wasn't another baby announcement. It was an announcement for Cannon and Kevin Hart's new game show "Who's Having My Baby?" In a short clip revealed on social media, Cannon appears surprised as he walks onto a set with Hart handling hosting duties onstage. About midway through, Hart introduces a group of contestants that look to become the mother of Cannon's next child. The video ends by saying that "Who's Having My Baby" will premiere on the E! network in the spring.
As reported by Variety, the "mother of all game shows" is a sketch orchestrated by Hart for an unnamed project with NBCUniversal.