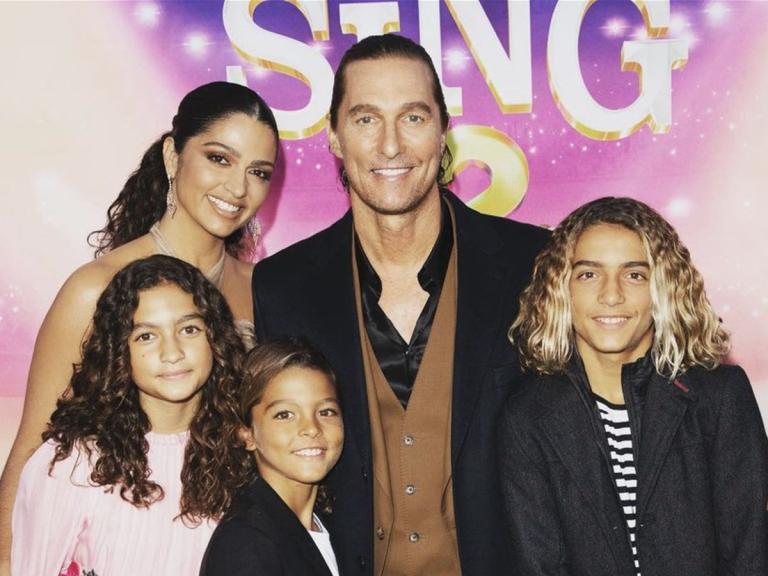 Actor Matthew McConaughey and his wife Camila Alves moved back to McConaughey's home state of Texas after living in the spotlight of Los Angeles for years. The couple and their children, Levi, Vida, and Livingston, live in Austin in a marvelously beautiful home.
The home is a 10,800-square-foot Spanish-Mediterranean-style residence with seven bedrooms, eight bathrooms, a guest house and several boat slips near the lake. While they're typically a private family, they occasionally let fans see a sneak peek into their home on social media. Camila is usually cooking in their impressive kitchen with sensational views. They also don't live far from McCounaughey's mother, and love the nature surrounding the home.
Camila shared why the family decided to leave California, saying, "We lived in Malibu for many years and having the paparazzi outside our door every day, every single day, when that becomes your normal, you don't realize how much that's actually affecting the things you do until you actually leave and get out of it." She added, "The kids get to have a private way of growing up. So from that perspective, it was very important."
Alves also discussed the family's move to Texas with Fox News Digital, saying, "It's been great. It really embodies our belief system, especially the ones I grew up with, like going to church every Sunday, saying 'yes, ma'am' or 'no, sir.' I grew up saying those things coming from a family of farmers. For me, being from Brazil and then coming to Texas, I discovered a lot of similarities in terms of what families practice here, especially going to church on Sundays and being very into the outdoors. It's been a great transition."
The family doesn't travel as much as they used to, but Camila says she likes the circus feel of her family when they do. She told US Weekly, "Home is on the road. We're a traveling circus. The kids make their own beds, and fold their own clothes. They get proud of being accomplished. It's not perfect, but they're into it."
Matthew also opened up about the family role and fatherhood to People Magazine, calling being a parent a "privilege and responsibility." He continued, "The only thing I ever knew I wanted to be was a father," he said. "And it's remained the pinnacle for me. Being a dad was always my only dream. I can't think of anything being more important."
In 2020, McConaughey discussed what being a parent looks like for him, telling Town & Country, "Sometimes loving your kids means giving them just what they want. Other times it means tough love. Affluent people can give their kids everything they want, but they're not usually going to get what they need. Loving a child is a lot harder if you really give a [expletive]. 'No' takes a lot more energy. It's a lot easier to say 'yes.'"
Parenting can be challenging, and deciding to uproot your family and move to another state can be difficult. However, Matthew and Camila are doing what they feel is best for their children.