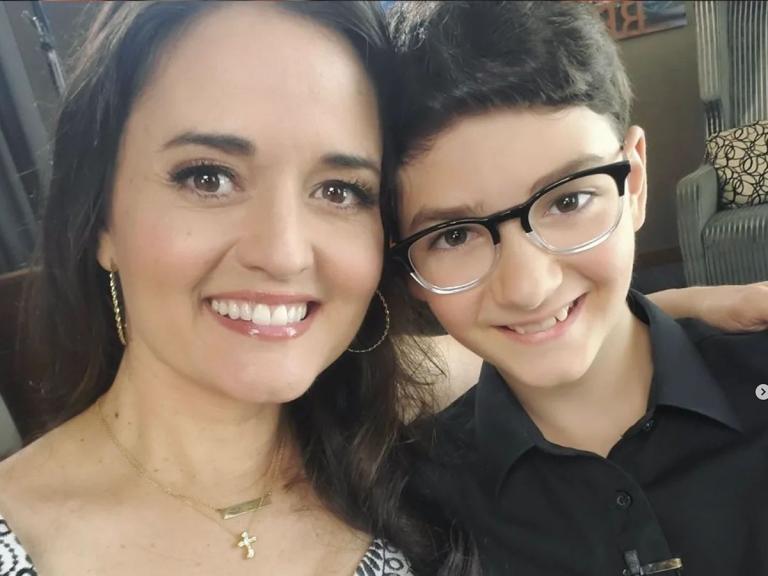 Actress Danica McKellar became a household name for her role as Winner Cooper on the beloved sitcom "The Wonder Years." The ABC series was a hit when it premiered in 1998. The show, which ran for six seasons, also made child stars of its young actors, including series lead Fred Savage and McKellar.
Now, the 48-year-old actress shares how she stayed grounded despite being famous at 13 years old, attributing her humbleness to her parent's influence. In an interview with Fox News Digital, the actress explained, "I'm very fortunate to have two parents who never overemphasized the importance of Hollywood or my acting career." She continued, "It was just a fun, cool thing that I did. But family, health, and education all came first. Always. Never a question about that."
McKellar also shared a story about missing an Emmy's ceremony because she had a pre-planned trip to Oregon with her family. She noted that this story exemplified her parent's priorities and values and how they molded her upbringing. McKellar said she created core memories from that trip. She also shared how she was a regular child at home with chores, which also helped keep her grounded.
After "The Wonder Years" ended, McKellar enrolled in UCLA, where she discovered her love for mathematics. She graduated from UCLA with a bachelor's in mathematics and eventually got her PH.D. in mathematics. Her passion for math is one of the reasons why McKellar decided to homeschool her son, Draco, who she shares with ex-husband Mike Verta.
McKellar remembered that Draco was 4 at the time, and she decided to try homeschooling: "And then as my friends would tell me stories about stuff going at their schools, I was like, 'What? No! That sounds awful.'" The actress explained that Draco socializes with other children by playing on sports teams and having frequent playdates.
View this post on Instagram
In 2022, McKellar left California after 40 years to move to rural Tennessee. She currently lives on a homestead an hour outside of Nashville with Draco, her mother Mahalia, and her husband, Scott Sveslosky. She said, "We love Tennessee. It's beautiful. We wanted kind of more of a country life."
McKellar told Fox News Digital that "The Wonder Years" cast keeps in touch "here and there," noting, "It's funny, life takes you in different directions, but there's always that sense of family."
McKellar will next be seen in the Great American Family holiday movie "Royal Christmas Ball." She is also co-writing and executive producing. In 2021, the actress left the Hallmark Channel after inking a multi-picture deal with GAF. "The Winter Palace" star shared her thoughts on why she loves acting in Christmas movies. "They're sweet. They make you feel good," McKellar explained. "They provide – yes – an escape."
Danica McKellar is the latest star to leave Hollywood for a better life for her family. Matthew McConaughey and his family recently left California for his home state of Texas so his children could have an everyday life. Who do you think the next star to leave Hollywood will be?