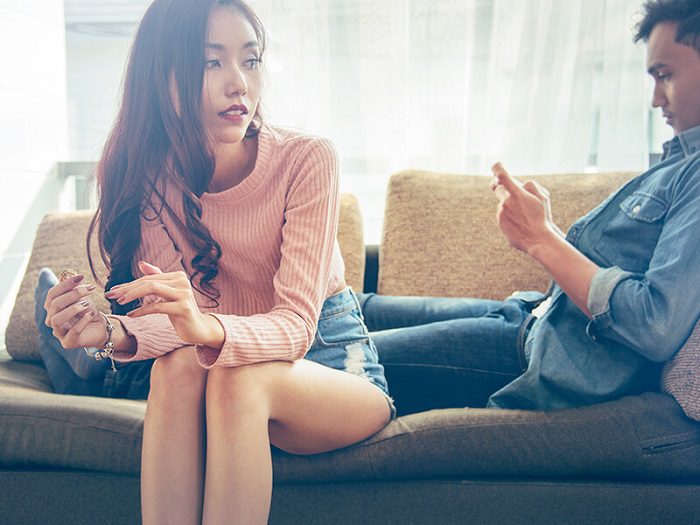 Is technology interference destroying your relationship?
Phones may be negatively impacting your romantic relationships, in addition to your sex life. One of the big ways they are hurting relationships is by impacting couples' communication patterns.
We live in an age where conversations have been replaced with endless scrolling through social media apps and sites.
As a result, we spend countless hours invested in our phones. What you may not realize that this time is not only impacting your sleep life but also your relationship life. Instead of connecting with our partners we're in tune with our smartphones – we can't get enough of the funny videos or memes our friends post or our favorite show on Netflix.
You probably told yourself you'd get off in a minute and the minute turned into a few hours. Your phone keeps pinging with alerts, notifications and email reminders. They are a major distraction damaging relationships.
A survey, commissioned by global tech solutions company Asurion, found that nearly three in four adults bring their phone to bed with them. More than a third of Americans say their sex life has suffered as a result of having phones in the bedroom.
They polled 2,000 Americans asking questions about their phone habits. What they found was people who regularly bring their phone to bed are two times more likely to use their phone than engage in romantic activity with their partner during the hour before they fall asleep, Study Finds reports.
What you may find surprising is that 55 percent of respondents say they are aware that they are missing out on quality time with their partners by spending so much time on their phones – 35 percent even acknowledge that it's having a negative impact on their sex lives.
One good thing that came out of the survey was participants communicating more about their issues. One third of surveyed couples say they have at least discussed and acknowledged the need to get off their phones more often while in bed, Survey Finds reported.
"The survey reveals that phones aren't just changing how we socialize and stay connected, they're influencing how we relate to each other in our closest relationships," Bettie Colombo, an Asurion spokesperson said in a statement.