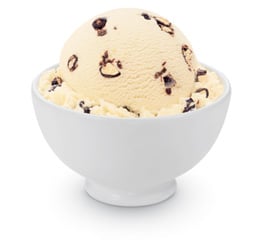 The New York Times had a lovely piece about Ted Kennedy's desire to have a "good ending" to his life. A priest led Mass each week and there was much prayer, and repitition of some of the simple wordly pleasures:
"As recently as a few days ago, Mr. Kennedy was still digging into big bowls of mocha chip and butter crunch ice creams, all smushed together (as he liked it). He and his wife, Vicki, had been watching every James Bond movie and episode of "24" on DVD."
He began each morning with a sacred rite of reading his newspapers, drinking coffee and scratching the bellies of his beloved Portuguese water dogs, Sunny and Splash, on the front porch of his Cape Cod house overlooking Nantucket Sound.
If he was feeling up to it, he would end his evenings with family dinner parties around the same mahogany table where he used to eat lobster with his brothers.
At the very end, we'll want peace, prayer and the love of family. But fore that? My wife Amy wants to watch "Days of Heaven," "Our Vines Have Tender Grapes," and other favorite classic movies, plus some early Andy Griffith shows. Then she wants carefully selected folk and classical music and spiritual chants. Finally, she says, "warm blackberry cobbler with ice cream also important."
Other than being surrounded by family, I think I'd want to watch home movies of the kids growing up and classic Simpsons episodes, perhaps Burns running for Governor and the marriage retreat episode. I'll probably drive myself crazy trying to record final thoughts (Kennedy was obsessed with finishing his memoir). Not sure about the music I'll want. Kennedy's idea about ice cream isn't a bad one (though he should have chosen Vanilla Swiss Almond).
What would be the components of a "good ending" for you?