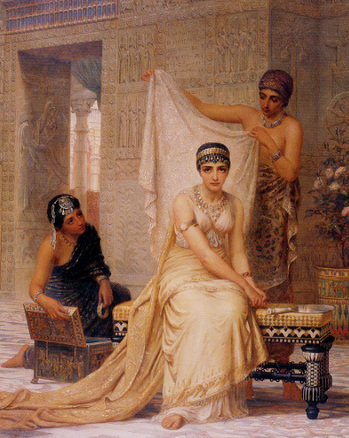 Referring to her political future, Sarah Palin said, "If I die, I die."

When I first heard this I assumed this language was designed to feed the
Christian sense of persecution
. Turns out it's even more Biblically resonant than that.
Esther 4:15:
"When this is done, I will go to the king, even though it is against the law. And if I perish, I perish."
New Wineskins speculates on
Palin's relationship with Esther,
though Beliefnet's David Gibson was way ahead of the pack on
Esther-mania.