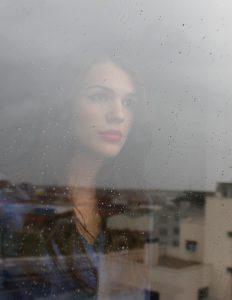 None of us like to wait.
Whether it's in traffic on the interstate, in line at the coffee shop or just waiting for a webpage to load, we want to get where we're going or get what we need NOW. Call it a product of our fast-paced society… but many (if not most) of us have difficulty waiting for things.
I certainly was one of those people. In fact, I used to boldly proclaim that patience just "wasn't one of my virtues."
Well, be careful what you say out loud because God heard that and boy, has He done a number on me in that area. But, the cool thing is… that not only have I learned how to wait, but I have learned how to wait well.
When God has us wait on something… something we've asked Him for or even something He has outright promised us, it's for a reason. He's not just playing some giant game of cat and mouse with us. He uses the wait to transform us, to grow us and to prune away things in our life that we don't need anymore.
Most of the time, if He were to answer our prayers immediately or bestow blessings upon us before we were ready for them, we wouldn't be able to receive them properly. We might talk ourselves out of them or sabotage them subconsciously.
God knows what we need even better than we do. So, if He's telling you to wait… trust Him and ask Him how you can wait well.
As someone who has been through a waiting period myself, I can tell you that once you "give in" to the wait, it can become an amazing time in your relationship with God. Even though the desire of your heart doesn't go away, it stops being the focus of your attention (and therefore, not an idol) and you are able to see the purpose of the wait.
In the middle of my waiting season, I remember reading a devotion that said "Lord, let me not miss the purpose of this season by being anxious for what's next."
I love that because that is what finally caught my attention and helped me to stop focusing on what was to come and start living in the present moment.
Waiting well means focusing on God in the here and now. You can still pray and talk to Him about your dreams and your desires, but they no longer control your thoughts and consume your energy. To wait well is to give in to the work that God is doing in you and to be thankful that He is preparing you with such care!
And all of this allows you to wait with patience and peace. Whether your wait is short or long. The Holy Spirit will fill you with a supernatural peace that exceeds your circumstances because it comes from the Lord, not from you.
So, if God has told you to wait – take heart. It doesn't mean that He's forgotten you or changed His mind. It's quite the opposite actually.
He loves you so much, that He won't move you forward until He knows you are equipped, empowered and prepared to receive the blessing.