Author and teacher Oz Hillman teaches that God deals with leaders in specific ways.  "There are three patterns of preparation that have been common among most of God's leaders," Hillman asserts.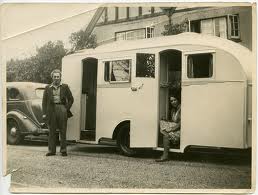 He teaches that there are three steps God uses.   First, God removes a leader from the familar and old ways.  Hillman says, "Consider Moses, Joseph, Abraham, and Paul. In order for God to mold and shape them into His nature, it appears that He had to remove them from the life of comfort."  No matter how much we may chaff at the God's notion to remove us from our zones of well-being, most of us understand that we cannot travel with God and stay at our point of origin,
Second, comes a time of solitude.  Hillman teaching from Hosea 2:14 reveals God's heart for his people.  As Hosea is pleading with his children to speak to their prostitute mother, Hosea slips into a prophetic utterance and God begins to speak about his children,  "So I am going to attract her; I will lead her into the desert and speak tenderly to her."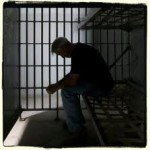 Anyone who has followed God knows the times of desert dwelling.  The desert is a hostile place where only the strongest survive.  Yet, God promises to speak tenderly to his leaders.  His tender words draw us ever closer to his heart.  Again, Moses, Joseph and Paul are our examples.  Joseph unjustly spent 21 years in prison.  Moses was forced to abide 40 years in the desert.  Paul was in Arabia for two years.
About the time leaders become comfortable and adjust to the environment of the desert, God moves us into the third level for preparation:  discomfort.  Regarding this third time of preparation, Hillman writes, "The setting in which the preparation takes place usually is not a place of comfort. Abraham traveled through the difficult deserts. David lived in caves fleeing Saul. Paul was frequently persecuted."  This third classroom is the place of God's own chosing, uniquely designed to mold our character into the likeness of Christ.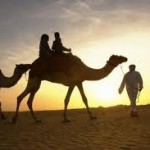 Hillman believes that there are three reactions to leadership training:
If God chooses to bring you into this class, you may have one of three reactions to the events. First, you may say, "I don't need it." Perhaps you know intellectually that you do need this, but God wants you to know it in your heart. Pride prevents us from entering this classroom. The second reaction may be, "I'm tired of it." You decide you've had enough. If so, this will disqualify you from leadership. Finally, God's desired response from us in this preparation is, "I accept it." To accept it with joy is the place of maturity in Christ. God often keeps us in these places until we come to accept and agree that Jesus is enough. Is He all you need?
How long and how severe will this training period be.  Much will be depend on us.  "If My people would but listen to Me, if Israel would follow My ways, how quickly would I subdue their enemies and turn My hand against their foes!" (Ps. 81:13-14).  Again and again, God promises that if we, his people, will listen and yield to him, he will incline his grace and mercy toward us.