I try hard to not eat sugar all week until Friday. Of course, I know that sugar and fructose is hidden in many pre-prepared foods but I TRY to eliminate it until Friday.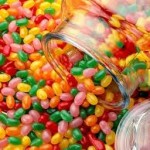 I have to admit that it is hard. Ordering an unsweetened iced tea when others are having cheese cake or ice cream is brutal. But when my body began to tell me that I had a sugar problem I tried to listen and respond.
Waiting for Friday represents hard work to me. I find that it's the same with the Lord. God wants to give us good things but he often makes us wait for them. In one of my most unfavorite verses Acts 1:7, Jesus said to them, "The Father is the only One who has the authority to decide dates and times. These things are not for you to know."
Of course, we remember the story of David and Saul. Saul was king but God had rejected him and anointed David. After David figured out God's plan, he tried repeatedly to kill David.
Saul even took his entire army out to find David. But as the Lord often works, David and his army found Saul and his army first. When David found them, Saul was asleep. David was given the perfect opportunity kill the king who no longer pleased God. But David did not kill Saul.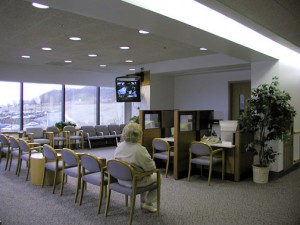 David was willing to wait because he understood that God had made Saul king and God had not stopped Saul's reign. Saul was still king. David showed respect for Saul and for God by showing restraint and allowing Saul to live. As David found out, waiting for God to do good things in our lives can be painfully hard.
However, God has used David's example to teach us that God expects us to wait on him to make good things happen. Sometimes, it seems that the places in our pathway and easy way out. This does make waiting especially hard.
I have to be honest, given David's circumstances, I don't know that I would've found the grace to wait on God. Too often, I try to make things happen in my life.
Like David, however, there are some things we can do when we are waiting on the Lord.
1) I can pray.
2) I can daily remind myself of God's promises to me.
3) I should keep busy doing good while waiting. This exercise will prepare me for the future plans God had promised.
4) I can continue to believe that God will do what he has promised.
It is a fact that God wants to do good things for us but he will make us wait for the good things to happen. This week we are all preparing for Thanksgiving. Our hearts are primed to look for things for which we are thankful. Perhaps one of the things we should be most thankful is that God doesn't give us everything the moment we ask for it. He allows us to wait for his working in our hearts and in the hearts and lives of others.