This weekend I had the honor of teaching a group of wonderful volunteers who minister to the mentally challenged community. They put in thousands of hours each year.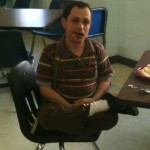 Our teachers and volunteers instruct, transport and love the members of The Special Gathering, which is a ministry within the intellectually disabled community. Our mission is aggressively and unapologeticly evangelistic and focused on discipleship within the community we serve. However, we could not do what we do without our many volunteers.
Occasionally, when we are looking for people to hire and become staff members, there is one volunteer who stands out from the rest. Dorothy Anne was one of those. As I was looking for a supervisor for one of our programs, our executive director came to me. "Have you considered Dorothy Ann?" he asked. "You know, I've been watching her for years. She gets it. She understand what we do."
This weekend as I was studying to teach, the She Gets It Factor came to mind. While I had instinctively known what our exec was saying, the She Gets It Factor was an abstract principle. To teach, I needed to take it from the gut feeling and intuitive arena and pull it into the cognitive part of my brain.
For Special Gathering, the She Gets It Factor falls into two areas. First, there is the spiritual aspect of ministry. We believe that people who are intellectually disabled need to hear the gospel on an intellectual level that they can comprehend. This principle is in our DNA. You cannot divide that from who we are. Most of our members cannot and do not understand the theological implications wrapped around the arguments that divide the church bodies into different denominations. Yet, we believe that understanding the fundamental claims of Christ are essential. That is what we teach.
Second, supervision, health and safety are issues that most ministries do not have to be concerned. Of course, our members are adults. Nevertheless, their thinking processes reside somewhere on a fourth or fifth grade level. Their social interactions are junior high. Most of our members don't drive. They must be transported to and from our chapel programs and most of our activities.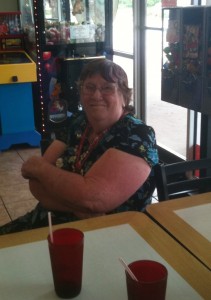 Additionally, nearly all of our members have some physical or medical limitations. Each week, we transport between 200 to 250 people. This means 400 to 500 trips because we pick them up and take them home. Both their medical limits and the transportation issues add to our responsibility. Our philosophy is that we pay people to be responsible for the day to day operations of the ministry. Safety is an important part of our culture.
The She Gets It Factor for us means that a person understands not only our mission but our culture.
Yet, as I thought and prayed about the She Gets it Factor, I was amazed at how many areas of life this principle applies. Each church has its own cultural bent. Understanding the unique culture of a business enterprise often becomes more important than understanding the tasks you are to perform. Additionally, all families operate on the She Gets It Factor.
Whether the family structure is small or large, there is a pulsing, alive organizational plan where every successful family member abides. As an example, some families are dysfunctional and work within the framework of unhealthy interdependence. When a family member begins to grow beyond the dysfunction, they will either change the culture of the family or they will be forced out of the family.
Several years ago after a marital crisis, Mark turned his life over to Christ at a different level. He had accepted the Lord as a young man but God began to work on his heart. Suddenly, he and his wife wanted to put Christ first in their entire lives. Church-as-usual was not an option for them. They wanted to know Jesus in an intimate relationship. This set off problems in every area of their lives. Why? Family members, church members or the business culture where they work no longer coincide with their core beliefs. Conflicts and uncomfortable feelings develop. S/He no longer gets it.
Fortunately, their family slowly saw new joy and peace in their lives. One by one their family's members experienced a reality and vitality they had not known. They wanted what Mark and his wife had found. Inch by inch, their family culture changed because of his influence.
After working several years within their church structure, Mark was approached by the leadership. These men and women lovingly suggested that they find a place of worship that better fit their newfound zeal. The leadership even suggested a congregation that they felt would better fit Mark and his wife's total commitment outlook.
The She Gets It Factor moves and releases us. Every person has experienced the positive and negative effects of this factor in our lives. Too many times, it happens without any analysis or cognitive reasoning. When we are merely following gut reactions, our impulses develop into hurt feelings and loss of friendships. Understanding the She Gets It Factor helps us to move freely without the uncomfortableness of anger or dissatisfaction.
When was the last time that you realized that you moved into a different cultural setting and without being told you understood that You Got It? When was the time that your cultural gages changed and you needed to make a change?