Loving As God Loves Me
by Michelle Demeree
Do you know your inner self?
Do you love YOU as Jesus loves YOU?
To love as Jesus loves, I must find faith
I must find faith to pray to God.
I  must work on being the person God wants me to be.
Try to know your feelings.
Then let's go with God and trust his love for us.
Then we can love ourselves as God love us.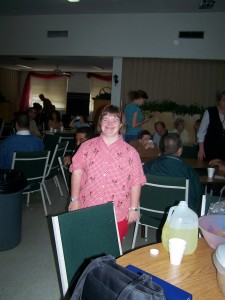 Shelly Demeree is a member of The Special Gathering of Melbourne.  She loves to express herself in writing. Her poetry and writing has appears in several publications.